Discover our Provincial Parks
Step into our provincial parks and immerse yourself in the breathtaking landscapes, serene trails, and abundant recreational opportunities that await.
---
Murphys Point
Provincial Park
Nestled along the beautiful shores of Big Rideau Lake, Murphys Point Provincial Park is a captivating destination within the historic Rideau Waterway. Explore the Mica Mine Trail, harkening back to the early 1900s when the Silver Queen Mine was in operation, or embark on an adventurous journey through the extensive network of hiking trails, which are also groomed for winter skiing.
---
Sliver Lake
Provincial Park
Situated on the shores of the serene Silver Lake, this Park offers a picturesque setting perfect for swimming, canoeing, boating, and fishing. With all park amenities conveniently located within easy walking distance, this family-friendly site features a playground that caters to young visitors. Stroll along the boardwalk to admire a variety of natural wildlife, adding to the enchanting charm of the park.
Conservation Areas & Nature Reserves
Discover the breathtaking beauty of Lanark County's conservation areas and nature reserves, where pristine natural landscapes await your exploration. Immerse yourself in the tranquility of these protected areas, which showcase diverse ecosystems, wildlife habitats, and scenic trails, offering a haven for nature enthusiasts and a chance to connect with the wonders of the natural world.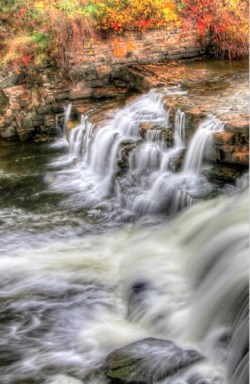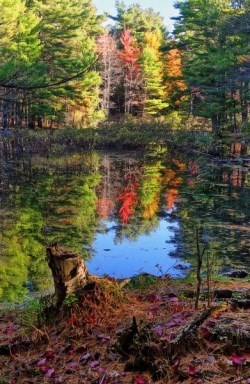 Conservation Area
Immerse yourself in the beauty of nature and enjoy the serenity of protected landscapes. Among these remarkable areas, the Purdon Conservation Area Trail stands out as an accessible trail, inviting all to explore and appreciate the wonders of the natural world.
---
Experience rich biodiversity at one of the Seven Wonders of Lanark County. Meadows, a cascading creek and century-old tree stands are part of the experience. For the lookout, there is a short, steep climb to the top of Blueberry Mountain. As a land trust conservation easement, maps are available from Mississippi Madawaska Land Trust Conservancy.




Open all seasons. Outhouse and parking available. 502 Hills of Peace Rd., Lanark Highlands.
Explore 4.7 km of walking trails at this historic site. The grounds, operated by Mississippi Valley Conservation, are open from 10:30 a.m. to 4:30 p.m. from Victoria Day to Thanksgiving. Well-marked trails take you to the mill and over the bridge.




Museums, a gatehouse, store, washrooms, a playground, parking and picnic area are onsite. Fees may apply. Located at 2854 Conc. 8 Ramsay, Almonte.
One of the Seven Wonders of Lanark County, see North America's largest colony of Showy Lady's Slipper orchids on two trails: the 400-m Orchid Trail featuring a 400-m wheelchair accessible boardwalk and the 1.3-km Ted Mosquin Highland

Trail loop. Pit toilets and coach parking.




Blooming season is mid-June to Mid-July. Trails open May 15 to Oct. 15. Located at Concession Road 8, Lanark Highlands.
Nature Reserves
🌳 High Lonesome Nature Reserve
8 km of marked trails over both flat and hilly terrain. Excellent spot to view wildlife, with beaver ponds, naturalized meadows and wetlands. 867 Carbine Road, Pakenham.
---
🌳 Mississippi Lake National Wildlife Area / Migratory Bird Sanctuary
Mississippi Lake National Wildlife Area and the Migratory Bird Sanctuary and its 3km hiking trail through forest overlap on Mississippi Lake near Innisville and are beautiful spots to connect with nature. Onsite facilities include a picnic area, boat launch, trail and washroom.

Portions of the bird sanctuary are seasonally restricted from September 15 to December 15, except for direct access to Mississippi Lake via the McIntyre Creek boat launch.

Access by water or Drummond Concession 9A or by land from Drummond Concession 9A southwest of the parking lot and across from the laneway access to a private residence at 1091 Drummond Concession 9 A.
---
Butterflies, birds and beautiful lookouts – see the outstanding features offered here. The Betty Wilson Nature Trail (2.5 km) leads to an observation tower at the stunning Tay Marsh, which teems with life. The Butterfly Trail (0.7 km), features plant species beloved by butterflies. Located at 100 Wildlife Road, south of Perth, there is parking, an outdoor centre and interpretive signs.
Walk the Trails
Or bike, or ATV. Whether you prefer to visit some of Lanark County's most beautiful sights on foot, by bicycle, or even on horseback, you'll find a trail for you. Trails and pathways crisscross this amazing region, offering access to historic sites in small towns and gorgeous natural features alike.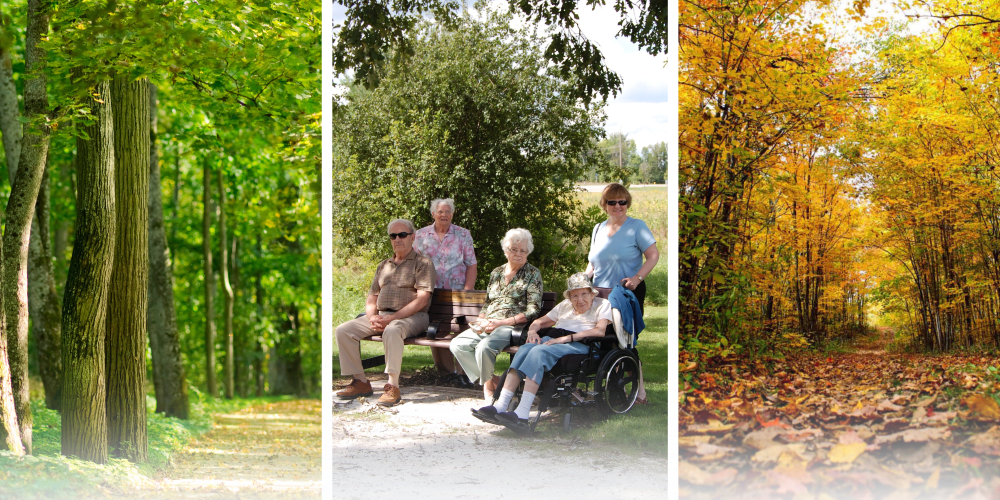 Community Trails
The majority of community trails in the area are accessible for all to enjoy, including Almonte Riverwalk, Rotary Centennial Trail, Riverside Trail, Mississippi Riverwalk, Tay River Towpath Trail and Tay River Pathway.
---
🌳 Mississippi Mills - Almonte Riverwalk ♿
Starting from the Almonte Old Town Hall, meander along the beautiful Mississippi River to a viewing platform overlooking the falls at the site of the old Victoria Woolen Mill. This lovely little trail follows a boardwalk of bridges over the falls right in the hub of downtown shopping and restaurants.

Parking and washrooms are available at Old Town Hall and Visitor Information Centre, 14 Bridge St, Almonte.
These 2- to 3-km trails start from behind the Almonte &District Community Centre and include several observation points. Birdwatchers can spot a variety of forest and water species along this riverfront walk, including sharp-shinned hawks and merlins, cardinals, grebes and ducks.

Washrooms and parking at the Almonte & District Community Centre, 182 Bridge St., Almonte.
Running from just below the McNeely Avenue Bridge at Hwy.29 in Carleton Place to the junction of Hillcrest Drive and River Road in Appleton, this 7-km accessible trail showcases varied landscapes beside the gorgeous Mississippi River. Watch for prevalent wildlife along the river and in the meadows. There are directional signs and it is open all hours. 370 William St Carleton Place.
---
🌳 Carleton Place - Riverside Trail ♿
Enjoy the natural and architectural beauty of Carleton Place along this 0.5-km paved) trail. Head out from the beach at Riverside Park. You'll find benches, picnic tables, a playground and a boat launch at the end of Lake Avenue West. Parking is available. 137 John St, Carleton Place.
This stone dust-covered 0.6 km trail meanders through a filled-in wetland area amid old willows and woodland ponds. Honeysuckle, wild grapes and mountain ash berries attract many birds. Park along roadside. Picnic area and portable toilets are available at Centennial Park from May to October. 169 Joseph St, Carleton Place.
This 1.89-km, stone dust, wheelchair-accessible trail in Carleton Place begins on Princess Street and winds along the Mississippi River to Anthony Curro Park. Parking at the arena 75 Neelin St, Carleton Place.
---
🌳 Smiths Falls - Smiths Falls Heritage Trail
Experience the recreational opportunities in Smiths Falls along the heart of the Rideau Canal Waterway. A number of multi-use trails welcomes walkers, hikers, birders, photographers, cyclists, snowshoeers, cross-country skiiers, and snowmobilers.

Take the Heritage trail and discover sixteen pedestals along this beautiful historic waterway, offering glimpses into the stories of Smiths Falls industry, culture and achievements. Reconnect with nature and walk through wooded scenery along with Cataraqui Trail. 30 Lombard St.
Immerse yourself in Perth's 200-year history using the interpretive panels along this stretch of the Rideau Trail. You'll find both natural and paved surfaces. Get started in Perth at the junction of Thom Street and John Street or access with parking at the Tay Basin, 28 Drummond Street East, Perth. 99 Christie Lake Road, Perth.
---
🌳 Tay Valley - Tay River Pathway ♿
Located on the western outskirts of Perth behind Lanark Lodge and adjacent to the Lanark County Administration Building, this 1.5-km loop trail provides a lovely accessible outdoor experience. It passes the Round Garden, which is a unique garden designed for all the senses, as well as a white pine reforestation. It is suitable for wheelchairs and includes several park benches. No winter trail grooming.
County Trails
Lanark County boasts a variety of accessible trails, including the scenic Beckwith Trail, the inviting Accessible Forest Trail, and the picturesque John Miller Park, ensuring that individuals of all abilities can enjoy the beauty of nature while exploring these accessible pathways.
---
Dubbed one of the most beautiful trails in Lanark County, this 2.4 km trail loops (2 loops approximately 1.2 km each) through forests featuring giant maple and beech trees coupled with evidence of pioneer farming and red pine plantations. Parking, picnic tables and interpretive signage. Leashed dogs are permitted. 1024 Herron Mills Rd., Lanark Highlands. Parking lot not winter maintained and no winter trail grooming.
This gravel-topped and partly paved accessible trail from Beckwith to Carleton Place features three branches; Shady, CJ's and McGregor. Totaling over 3 km of designated trail between Beckwith Park and McNeely Avenue, the trail head is close to the Beckwith Park Nature Trails and ends near the Trans Canada Trail in Carleton Place. Parking and washrooms are available at Beckwith Park arena. The trail starts across the street from the Beckwith Public School at 1523 9th Line of Beckwith, Carleton Place.
Irvine Branch & McLellan Wright Branch

A 2 km Multi-Use Trail connecting the Village of Franktown starting at the Franktown Grocer and Gas and connecting to the Ottawa Valley Recreation Trail (OVRT).
McTavish Branch & Doherty Branch

5 kms of gravel-topped nature trail with 1 km of road shoulder connect the 10th Line East to Ashton and the Ashton Pub.
Take a walk through Beckwith Park and Pioneer Village to a network of nature trails that meander through Goodwood Marsh, where you'll see abundant wetland species and a variety of birds. The trail starts from behind the arena and joins the Beckwith Trail. Parking and washrooms are available at the complex. East of Carleton Place off Hwy. 15 at 1319 9th Line Beckwith.
---
🌳 Perth - Darou Farm Trail
With approximately 1.3 km of trail configured in two loops to the north and south, you'll love this relaxing stroll through the open fields. A small parking lot is on the old farmhouse site and the path has been mowed so the loops are easy to follow. Solid running shoes or hiking boots are recommended, as the surface is uneven in places. 2845 Rideau Ferry Road, Perth.
---
Popular with ATV users and snowmobilers, this multi-use 90 km trail (22 km within Lanark County) follows an abandoned rail bed. There are multiple access points as it links with other trails for a journey through the scenic countryside. Parking lot is winter maintained.




Parking:

18460 Hwy 7, Perth

453 Armstrong Road
The Conboy Trail is a Nature walk approximately 2.3km that also can be accessed from the Tay-Havelock Trail. The trail

is located on the 5th Concession of Bathurst in Tay Valley Township. The Trail is typical Canadian Shield with rolling topography. There is a small year round creek running across the property from West to East. The upland area consists of mixed hardwoods, Hard Maple, White Birch, Poplar, Basswood with few Black Cherry and wild Apple trees. The lower areas are dominated by Conifers, namely White Pine, Balsam Fir and White Spruce as well as White Cedar.




There is a parking lot on the 2272 5th Concession of Bathurst. Parking lot not winter maintained, there is no winter trail grooming.
---
This 1 km fully accessible trail, and shorter loop, meanders through a diverse mix of deciduous and coniferous forest. This public outdoor space encompasses accessible outdoor exercise equipment, benches, and accessible picnic tables with parking onsite.

A portable washroom is available from May to October. Located at 4337 Narrows Lock Road in Tay Valley Township.
---
This passive park is equipped with a gravel parking area, a park bench, a picnic table, a bicycle rack, and an accessible path featuring an interpretive sign at the water's edge. Located at 105 Ernest Way.
Cross County Trails
🌳 Kingston ↔ Renfrew - K & P Trail
The K&P trail is a 180-km multi-use recreational trail that connects downtown Kingston to the Town of Renfrew where it intersects with the Ottawa Valley Recreational Trail. Journey along this former railbed, formerly the Kingston to Pembroke Line, affectionately called the "Kick and Push."

The trail surface is mostly gravel and is open for use year-round. The trailhead is near 13780 Hwy. 509, with a parking area about 3 km south of Snow Road Station. Multiple access points.
Avid hikers have no shortage of natural and cultural features to explore on this remarkable all-season, 387-km trail between Ottawa and Kingston. With a range of rugged Canadian Shield lands contrasted with quiet meadows and farmers' fields along stretches of roadway, this trail offers something for everyone.

There are multiple access points. Parking at Conlon Farm or at the Crystal Palace in Perth, Lower Reach Park in Smiths Falls and Rosedale Hall in Montague, 657 Rosedale Road South, Smiths Falls.
This four-season multi-use gravel trail stretches for 102.2 km from Smiths Falls to Strathcona as part of the Trans-Canada and Rideau Trails. Revel in the history of the former railroad as you pass through or near numerous small communities along the way. Across from 123 Lombard Street, Smiths Falls.
---
The 296 km Ottawa Valley Recreational Trail is a year-round, multi-use corridor stretching from near Smiths Falls to just

shy of Mattawa, passing through Lanark County, Renfrew County, and Papineau-Cameron Township. Its 62 km within

Lanark County offer stellar scenery and world-class views, with a level stone dust surface perfect for cycling, walking, horseback riding, all-terrain vehicles, and snowmobiles.

The OVRT connects multiple communities in an ambitious, multi-year project to repurpose the former Canadian Pacific

Railway line. Parking lots are winter maintained.

Parking:

171 Waba Rd, Pakenham

180 Reserve St, Mississippi Mills (Almonte)

17 Coleman St, Carleton Place

2378 10th Line Beckwith, Carleton Place (Beckwith)

500 Perth Rd, Smiths Falls (Franktown)
This travel corridor is expected to be the longest trail of its kind in the world, covering more than 22,000 kilometres across Canada. In southern Ontario more than half of the trail has been built along abandoned rail lines. It is a multi-use trail featuring a wide-ranging terrains and landscapes that offer many natural and cultural attributes.




This 105.7-km route on Lanark County roads connect the Cataraqui Trail, the Tay Havelock Trail and the new Ottawa Valley Recreational Trail (OVRT) to extend your scenic journey through the historic communities of Carleton Place, Almonte, Lanark, Perth and Smiths Falls. Multiple access points.
Maple Sugar Bush and Trail
Open all year. 399 Sugar Bush Rd, Pakenham. Pass purchase required.
---
Open all year. 780 Black Rock Lane, Clayton.
---
Open in season. 2442 Wolf Grove Rd, Almonte.
---
Open all year. 1700 Ferguson's Falls Road, Lanark.
---
Open all year. 1001 Highland Line, McDonalds Corners.
Useful Information
Explore our diverse trail collection and trail maps for your upcoming adventure.
Geocaching Adventure
Geocaching is a thrilling outdoor activity enjoyed anywhere, only requiring a GPS device like a cellphone. Join the global community as you navigate hidden treasures using GPS coordinates, all while immersing yourself in the beauty of nature. Lanark County offers the perfect backdrop for geocaching enthusiasts with its stunning natural landscapes, encompassing picturesque lakes, meandering rivers, majestic mountains, and an extensive network of trails.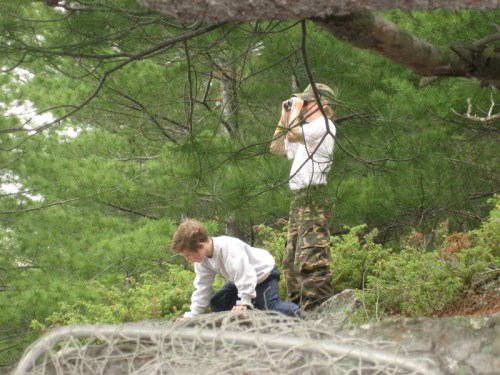 Embark on an Outdoor Treasure Hunt
To begin your geocaching journey, create an account on the geocaching website, where you can start with a free basic account or opt for a premium account at a fee. For beginners, the basic account is more than sufficient. Once your account is set up, search for caches in your area and obtain the GPS coordinates for the one you wish to find.
Trip Planning
Embark on an unforgettable trip idea as you delve into the charms of local restaurants, accommodations, and endless fun after a day of exploring the captivating parks and trails of Lanark County.