Glide Across the Water
Lanark County is a paddler's paradise. Our network of lakes and rivers provide endless opportunity for your canoe, kayak, or stand-up paddleboard adventures. From wilderness landscapes to sedate paddles through historic and charming towns and hamlets, it's all here!



The options are endless, but here are a few of our favorites:
Carleton Place Paddle Route – Mississippi River and Lake from Carleton Place
Explore the home of the oldest racing canoe club in Canada. Launch from Centennial Park in Carleton Place and head upriver toward the lake or downstream to the bridge and municipal dock, where you can check out the downtown and its local flavours. The canoe club is located directly across from the park. Upriver there are many bays and wetlands to explore, as well as a couple of creeks on the north side of the lake. Great fishing, too.
Lanark Highlands Paddle Route – Park Lake
One of the most beautiful lakes in Lanark County can be found in Lanark Highlands beyond the hamlet of Poland. Pack a lunch and explore this gem on a route that is all about the loveliness of the lake. Make your way around the shoreline, but keep track of directions so you don't lose track in the many bays and passages. Downstream from the launch site is a small lake with a picnic island to the left.
Mississippi Mills Paddle Route - Almonte and Mississippi River Downstream
Launching from the beach in Metcalfe Park in downtown Almonte, explore the foot of two waterfalls before meandering along the shorelines of the Mississippi downriver to Blakeney. About halfway along there is a set of shallow rapids. Walk through this section when the water is low, peering into the shallows to spy water critters. In spring the water is higher and the current stronger. Check out the large stone woolen mill at Almonte, now condos, and picnic in the park.
Perth Paddle Route - Tay River into Tay Marsh to Beveridge Locks
For spectacular natural scenery complementing heritage architecture, explore the Tay Canal – an offshoot of the main Rideau from Beveridge Locks to Perth. Launch from the Tay Basin downtown or Last Duel Park on the outskirts and paddle along the tranquil river through the stunning Tay Marsh in Drummond/North Elmsley Township, rich with plants and wildlife. Follow the green canal markers to the locks for a picnic or head back to Perth to explore.
Mississippi River Canoe Route Portage Trails
Experience the entire Mississippi River from Mazinaw Lake through Lanark County to the Ottawa River. There are multiple portages and access points as you journey through history to see where glaciers scraped out rocky shorelines and where powerful water has gouged potholes. Observe remnants of old log slides and mill ruins representing the area's rich logging history.
Rideau Heritage Route
For a super long journey that takes you along a renowned historic site, set out on the Rideau Waterway and Canal – a UNESCO World Heritage Site. There are oodles of routes to paddle – whether you are looking for a short excursion along a leg of the canal or a longer trip involving camping gear. A guide is available through the Rideau Heritage Route that outlines various legs.
Murphy's Point Provincial Park
This park in Tay Valley Township offers lovely paddling opportunities, including the Hogg Bay-Big Rideau-Loon Lake Loop. Set out from the beach and head for the waters of Big Rideau Lake, following the left shoreline around the point into Noble Bay. Portage into tranquil Loon Lake, then to Hogg Bay, both of which have motorboat restrictions. There are picnic spots, beaches, trails, historic sites, amazing scenery and the accompanying wildlife.
Launch Sites for our favorite routes
---
Lanark County Canoe & Kayak Routes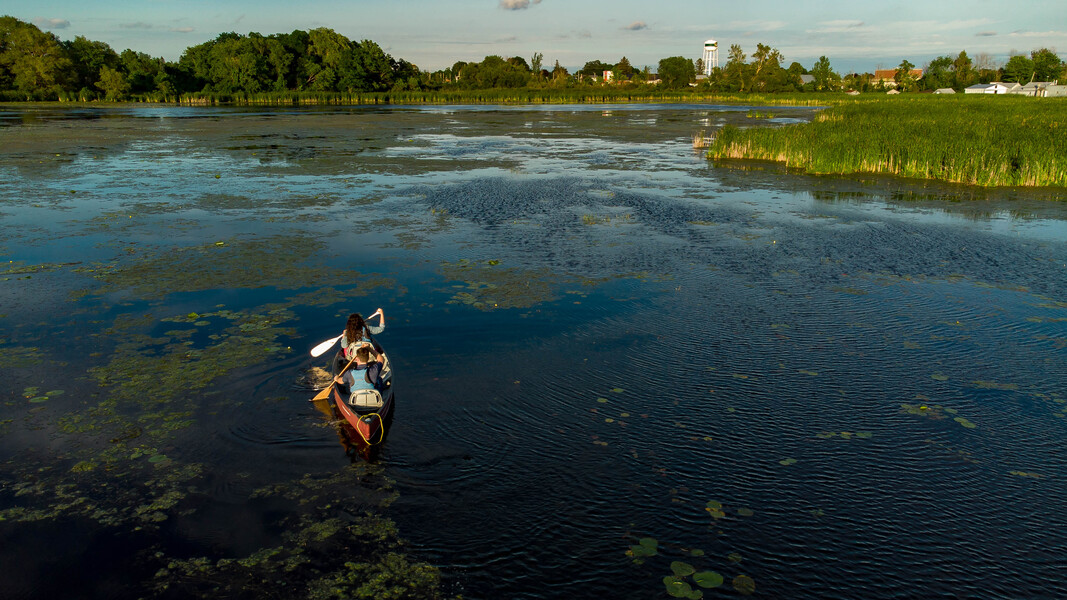 Explore the abundant waterways in your local surroundings with the suggested canoe/kayak routes by the Mississippi Valley Field Naturalists. Embark on these journeys to witness nature up close from the serene vantage point of the water's edge.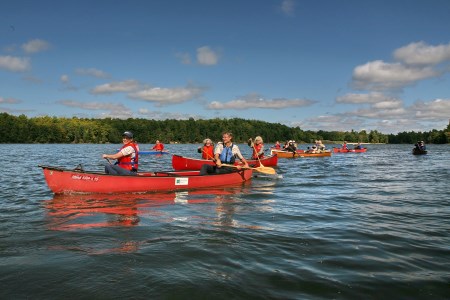 Carleton Place Canoe Club
The canoe club creates the perfect environment for individuals of all levels, offering a variety of recreation programs and sprint pacing programs.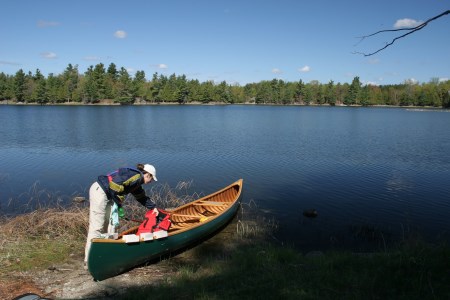 Mississippi Valley Field Naturalists
Discover exciting paddling adventures and explore a diverse schedule of trips, perfect for nature enthusiasts and water lovers alike.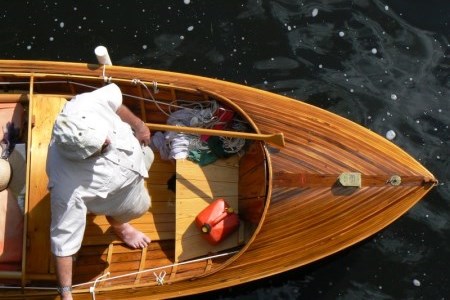 Tay Valley Township
Discover detailed information about Tay Valley's picturesque lakes and convenient launch points, perfect for planning your next paddling adventure.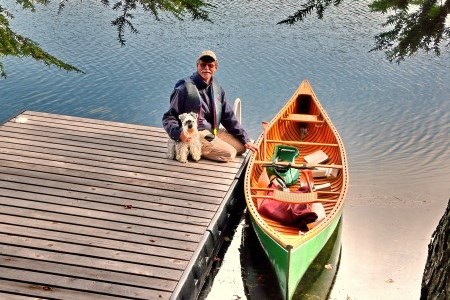 Township of Lanark Highlands
Uncover detailed information on Lanark Highlands' stunning lakes and convenient launch points, providing additional information for planning your next paddling adventure.
---
Gear Up
Find the equipment you need to immerse yourself in the unparalleled beauty of Lanark County's aquatic playground!