Lanark County's Economic Development efforts sustain and support the growth and prosperity of our communities.
Valley Heartland
By way of a Service Agreement, Valley Heartland provides economic development services to Lanark County.
Opportune Location
The County's convenient proximity to Ottawa at an affordable cost offers tremendous opportunity. More than 50 million people live within 800 km (500 miles) of Lanark County. Our excellent highway network, easy access to three U.S. border crossings, and rail and air links with the rest of North America all make Lanark County a natural advantage for business.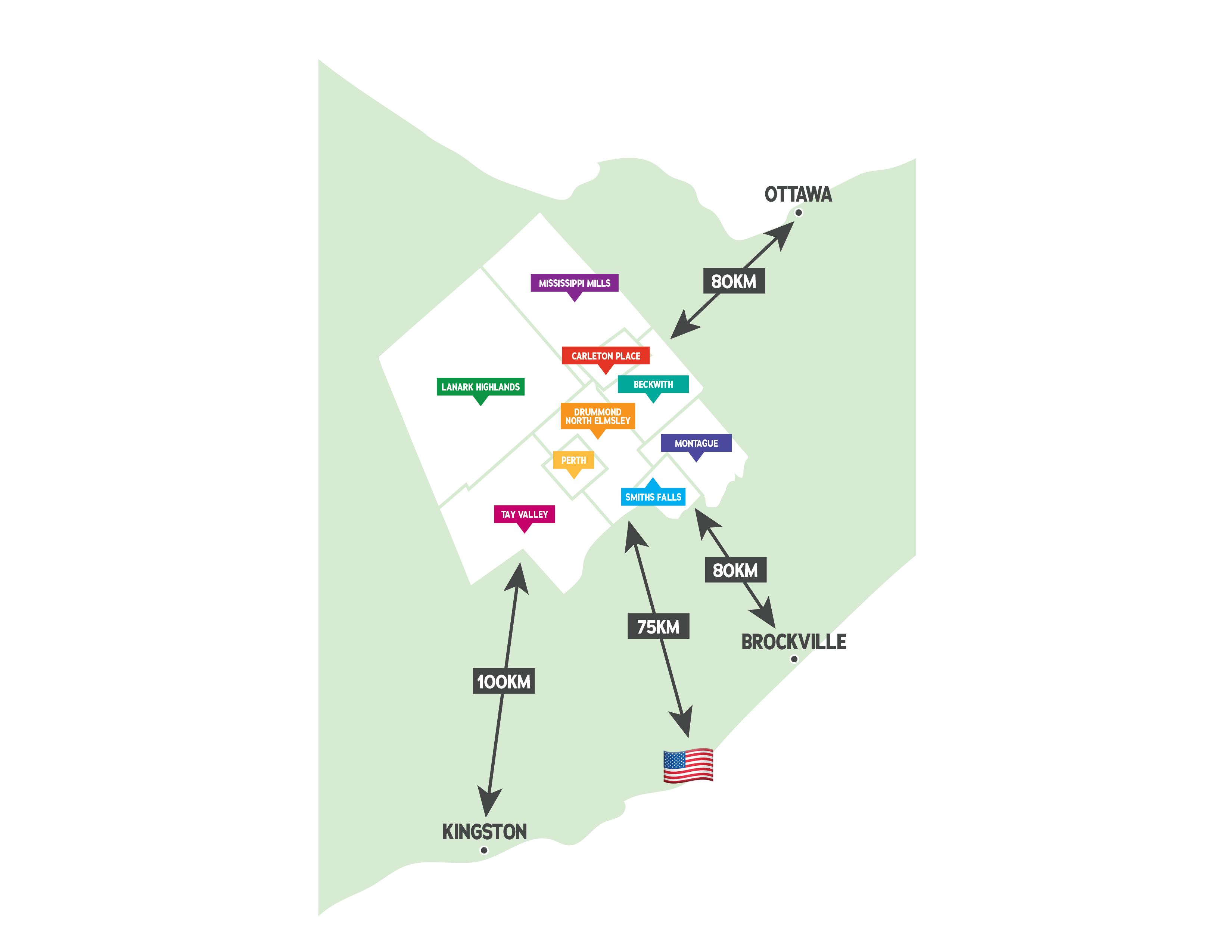 Superior Quality of Life
An extensive network of beautiful public trails, parks, clear lakes, pristine rivers and public beaches are just some of the natural highlights of Lanark County. This part of the Ottawa Valley is fed by two major historical watersheds—Rideau and Mississippi— a constant source of inspiration, exploration, and recreation. Enjoy the peaceful waterfront lifestyle while having ready access to world-class urban amenities within a short drive. Visit our Lanark County Tourism to discover more.
Advantages to Business
A climate for innovative, ecologically sustainable and technology-based developments
Cooperation among members of the community and all levels of government
Open to the establishment and expansion of business as generators of local employment
Plans work in harmony with the province to regionally reduce barriers to business
Partnerships support business development with advice, loans, and workforce training
Facilities support everyday economic activity with excellent roads, established communication networks, natural gas lines, municipal water and sewer systems, serviced business parks, superb recreational facilities, strong agricultural assets, quality hospitals, excellent schools and home to Algonquin College Perth Campus