Spa
Indulge your senses and treat yourself to a pampering experience with our exquisite spa services and treatments.
Carleton Place
Our Estheticians and Registered Massage Therapists are experienced professionals who are continuously increasing their industry knowledge and techniques to ensure that you receive the best. We can provide you with many choices of incredible treatments including manicures, pedicures, facials, waxing, massage, reflexology to mention only a few. You can enjoy an entire day at the spa a specific service or even have a group of friends or bridal party to help make your special event a day to remember.
---
Elegance Spa welcomes every client to enjoy the warmth and relaxing surrounding that their spa has to offer with professional services and quality products with a certified aesthetician and electrologist. Escape to be pampered in a haven of peace and tranquility, where you will enjoy therapy for the mind, body and spirit.
---
An Oasis for your Senses. Mahogany Salon and Spa is a full service salon and spa offering an extensive list of services that includes everything from manicures and massages to hair styling and body treatments. We cater to both men and women including groups and brides. Now, with two locations to serve you, we have taken our level of quality and service to an entirely new level of luxury.
---
Sacred Essence Spa inspires guest to connect with beauty and wellness. To go above and beyond industry expectations provide personalized high quality treatments extraordinary products and exceptional service to each guest.
Perth
💆 Amethyst Wellness and Holistic Retreat and Spa
📍 68 Foster St, Perth, ON K7H 1S1
Immerse yourself in a world of ultimate relaxation, the skilled therapists will pamper you with a range of exquisite spa services, including rejuvenating hot stone massages and therapeutic singing bowl therapy, leaving you refreshed, revitalized, and in perfect harmony.
Whether you're coming for a weekend getaway, wedding or corporate retreat, you'll soak in every moment while staying in our luxury rooms and suites. Complemented with a stunning spa and meeting spaces overlooking the charming Stewart Park and Tay River, Parkside truly is a place where you can escape in luxury.
Indulge in a world-class spa experience at Southfork Spa, where you'll discover an array of exquisite services and a carefully curated spa boutique showcasing globally renowned brands.
---
Health Spa & Wellness Clinic; massage, natural manicure, pedicure, facials, bodywraps for losing inches, Ideal Protein Weightloss, Blood Analysis, Bio Body Scan, Colonics, Ion Cleanse Footbath, Sauna, Herbal Supplements.
---
Massage therapy, Thai massage, reflexology, wraps, head massage, hot stone massage, yoga.
Smiths Falls
In folklore a house with a blue door is a sign that all are welcome to come in! It also signifies that it is a place of refuge where you can find calm, peace, and relaxation. It is the perfect retreat from a stressful and demanding world.
---
Dive into a realm of tranquility with their expertly administered treatments, including indulgent facials, invigorating reflexology sessions, and a range of other personalized services.
---
Love Day Spa Boutique is a haven of serenity and indulgence, offering a comprehensive range of spa and body treatments. They also present specialized packages tailored to provide the perfect blend of grooming, relaxation, and therapeutic care.
Tay Valley
📍 1729 Bathurst 5th Concession, Tay Valley, ON K7H 3C9
Delight in a curated collection of comforting spa treatments that will lavishly rejuvenate and invigorate your senses, leaving you with a profound sense of refreshment and renewal.
Yoga & Pilates
Indulge in a rejuvenating escape for both mind and body as you delve into the world of yoga and Pilates in Lanark County. Discover a harmonious blend of ancient practices and modern wellness techniques that will leave you feeling invigorated, centered, and balanced.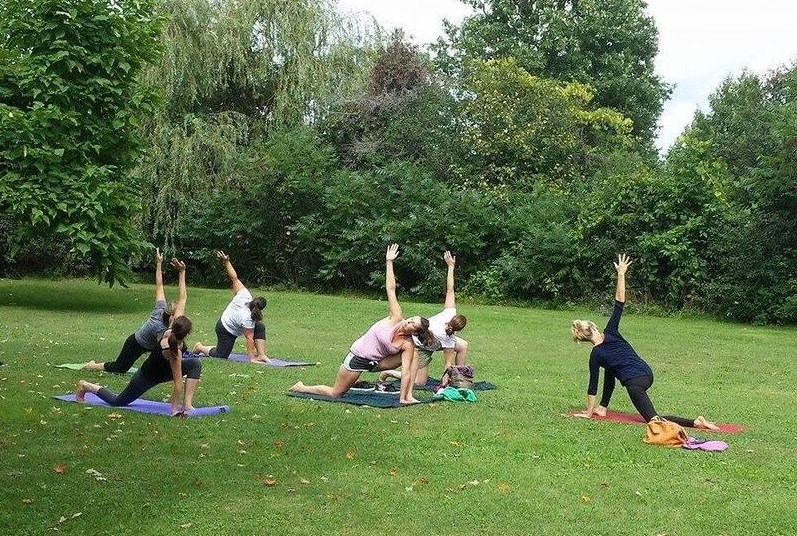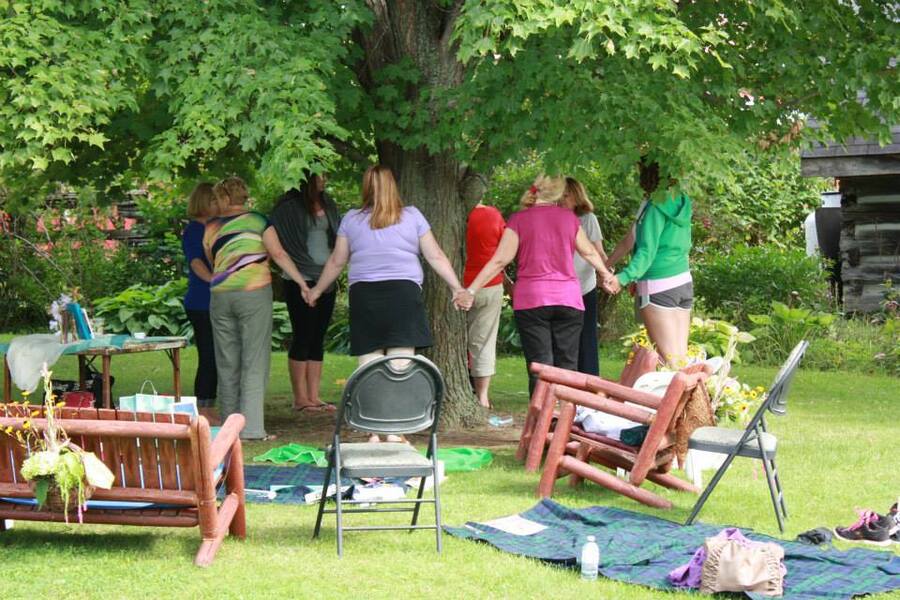 Carleton Place
Discover a sanctuary of tranquility and inner harmony at Balance Within Yoga & Wellness Studio. Immerse yourself in a transformative journey as you explore a wide range of yoga classes and other group healing events designed to nourish your body, mind, and soul.
---
Immerse yourself in the transformative world of Earthen Yoga, where a holistic approach to well-being awaits. They are dedicated to empowering you on your path to wellness and helping you discover the transformative power of yoga and sound therapy.
---
At Heritage Community Fitness and Rehabilitation Centre, the experienced staff is committed to empowering individuals on their wellness journeys. Visitors have the opportunity to discover the transformative power of yoga and the healing benefits of Sound Healing, allowing them to embrace a holistic approach to their overall well-being.
---
At Art + Science Physiotherapy and Pilates, individuals are invited to explore a unique approach to Pilates classes, one that combines physical fitness with stress relaxation techniques.
Drummond North Elmsley
📍 1410 511, Balderson, ON K0G 1A0
At Tula Yoga, a wide range of yoga classes awaits participants of all levels and ages. With offerings such as Hatha Yoga, Gentle Yoga, Yin Yoga, and more, individuals are provided with a variety of options to suit their unique needs and preferences.
Mississippi Mills
📍 514 Ramsay Concession 12, Almonte, ON K0A 1A0
At Equine Yoga, individuals are invited to partake in a truly unique experience that combines Yoga, Horses, and Tea. This treat for the mind, body, and soul offers a transformative journey. Perfect for celebrating special occasions for all ages, participants can indulge in the serene practice of yoga while surrounded by the gentle presence of horses.
Perth
The studio offers a wide range of services, including rejuvenating yoga classes, fitness courses designed specifically for women's needs, and their special events, such as yoga in the park, offer a delightful opportunity to embrace the beauty of nature while enhancing physical and mental well-being.
---
At Yoga Connection, individuals of all levels are invited to experience the profound benefits of yoga. The studio provides a welcoming environment where both seasoned practitioners and beginners can thrive in their practice.
Smiths Falls
🧘 Art + Science Physiotherapy and Pilate
📍 10 Main St E, Smiths Falls, ON K7A 1A2
At Art + Science Physiotherapy and Pilates, individuals have access to specialized Clinical Pilates services focused on aligning, balancing, and activating core muscles for optimal movement.