Welcome to the Maple Syrup Capital of Ontario!
---
Lanark County is the proud home to a myriad of award-winning producers, including world champions and premier awards from the Royal Agricultural Winter Fair.
Maple Everything
Once the sap is collected and the maple products are made, you can enjoy the magic of maple all year. In autumn, Lanark County's sugar maple forests explode with bright yellow – one of the most dramatic displays of fall colours in the world!
Carleton Place
They say "you are what you eat" – that's why Beckwith Butcher offers only hormone free beef, chicken and pork. The finest quality maple breakfast sausage made with maple syrup from ThomsponTown Maple Products is a family favourite – sold frozen to cook at home – for every occasion.
---
An elevated experience for foodies, this bright and cheery spot offers a bit of contemporary flare in historic downtown Carleton Place. The goal of this café is to bring a new vibe to the local culinary scene, specializing in breakfast and lunch with a commitment to freshness and exceptional quality – featuring "the Local" breakfast; French toast with candied pecans and maple cream.
---
This traditional ice cream and fudge parlour offers fresh maple fudge, each slab made with premium local maple syrup by Ottawa Valley Fudge. Retailing gourmet foods, local cheeses, frozen yogurt, baking and chocolates, The Cheddar Stop is not only a one-stop shop for local gift baskets but also a great support to food makers.
Drummond North Elmsley
🍁 Balderson Village Cheese Store – Maple Butter
📍 1410 511, Balderson, ON K0G 1A0
An important slice of food history, Balderson was not only the birthplace of the now famous Balderson Cheese brand, but also an integral contributor to the world-renowned Mammoth Cheese. Located in the original cheese factory building, you will always find locally sourced products including Dorian Height's maple candy and maple butter.
Lanark Highlands
🍁 Clyde Hall – Breakfast with Maple Syrup & Maple Bacon

📍 131 Mill St, Lanark, ON K0G 1K0
This luxury 5-star accommodation is set on a mature sugar maple forest overlooking the Clyde River. Owned and operated by Chefs Liisa & Robert Salzmann, their signature location-inspired breakfast is served with syrup made on site and delicate maple bacon.
Mississippi Mills
🍁 Baker Bob's – Maple Mousse Pie
📍 75 Little Bridge St, Almonte, ON K0A 1A0
You don't have to be expecting company to eat well. Grab a frozen maple mousse pie – an easy addition to any meal at home or away. Enjoy with family, friends or your favorite book.
---
🍁 Dairy Distillery – Maple Cream Liqueur
📍 34 Industrial Dr, Almonte, ON K0A 1A0
Combine Vodkow cream liquor with pure, organic dark maple syrup from Fulton's Sugar Bush and Maple Shop in the heart of Lanark County: Ontario's Maple Syrup Capital. The aromas of fresh dairy, vanilla and robust maple make a truly Canadian experience.
---
🍁 Don's Meat Market – Maple Chipotle Sausage
📍 126 Mill St, Almonte, ON K0A 1A0
For the grill, pick up some fresh hand-made Maple Chipotle sausage on your way to the cottage or for your next charcuterie board – a conversation piece that is sure to impress.
---
🍁 Equator Coffee Roasters – Maple Latte
📍 451 Ottawa St, Almonte, ON K0A 1A0
Equator Coffee Roasters was created to connect the coffee farmer to the coffee drinker. The world is a better place with coffee that is sourced ethically and grown organically – at Equator, a coffee is more than just a beverage… it is a way of changing the world. Start your day with a Maple Latte or take home a bar of maple latte soap as a souvenir.
---
🍁 Healthy Food Technologies (HFT) – Maple Bacon Doughnut
📍 25 Industrial Dr, Almonte, ON K0A 1A0
This research lab developed cutting edge equipment that makes doughnuts that are up to 70% less fat than regular doughnuts. Try their delicious Maple Bacon doughnut!
---
🍁 Hummingbird Chocolate Maker – Maple Chocolate Bar
📍 476 Ottawa St, Almonte, ON K0A 1A0
Winner of over 85 awards, including the 2016 Golden Bean award, this world renowned chocolate is made from Bean to Bar on site. From an awesome variety of elite, ethically produced chocolate products, try the Maple Chocolate bar made with Fulton's maple sugar or take home a bar of chocolate chip maple soap!
---
🍁 Mill Street Crepe Company – Crepes with Maple Syrup
📍 14 Mill St, Almonte, ON K0A 1A0
Hot crepes served withmaple syrup offer a flavourful twist to this traditional favourite.
---
🍁 Pakenham General Store – Maple Baked Beans
📍 2524 County Rd No 29, Pakenham, ON K0A 2X0
A historic treasure, this old-fashioned general store has been open for business in the same location for 175 years and is believed to be the "oldest" and longest running general store in North America. Although this stone building is known best for its bakery (and famous for their sticky buns), gift shop and antique store, you will also notice a few items that date back a generation or two.
Perth
🍁 CC's on the Rideau – Maple Cocoa
📍 1030 Rideau Ferry Rd, Perth, ON K7H 3C7
Overlooking the Rideau Canal, a UNESCO World Heritage Site, this farm-to-table organic food restaurant is set on a breathtaking waterfront vista accessible by boat. Nestled on a small peninsula between the lower Rideau lake and the Big Rideau, this lively, family run, and community-minded eatery captures the atmosphere of true cottage country.
---
🍁 Fall River Foods – Maple Syrup in a Leaf-shaped bottle
📍 33 Gore St E, Perth, ON K7H 1H4
At Fall River Fashion in beautiful downtown Heritage Perth, a storefront is dedicated to fashionable food including a selection of fine Lanark County Maple Syrup. The large, leaf-shape bottled syrup makes a beautiful gift – they'll even warp it for you!
---
🍁 Fiddleheads Bar and Grill – Sunday Brunch with Maple Syrup
📍 53 Herriott St, Perth, ON K7H 1T5
Try maple syrup on your French toast for Sunday brunch in this historic woolen mill overlooking Stewart Park.
---
🍁 Foodsmiths – Bottled Maple Syrup
📍 106 Wilson St W, Perth, ON K7H 2P3
You'll find true Lanark County maple sugar candy, syrup, and fine chocolate; the Maple Almond Bar, Dark Chili MapleBar, and Dark Chocolate with Winterspice, also sold at North Folk in Perth, Peches et Poivres in Almonte, and The Granary in Carleton Place.
---
🍁 Maximillian Restaurant – Maple Pork Loin
📍 99 Gore St E, Perth, ON K7H 1J1
Highlighted as "Where to Eat in Canada" for over 20 years, try the Maple Pork Loin dish drizzled with pure maple syrup.
---
🍁 North Folk Cafe – Maple Blueberry Kombucha
📍 1 Gore St W, Perth, ON K7H 2L5
A Canadian Cafe & Market specializing in highlighting local makers, gift boxes, locally roasted espresso from Mighty Valley Coffee, Artizen Kombucha on tap and a variety of delicious pastries from local bakeries including Maple Almond Biscotti by Sweet Cheeks bakery. Order a Maple Latte as you browse. You'll find Wheelers' Maple Syrup, maple candy, and Maple Almond Chocolate by Ludwig.
---
🍁 Perth Brewery – Maple Ale
📍 121 Dufferin St, Perth, ON K7H 3A5
Embark on a craft beer adventure at this multi-generational family operation offering more than 12 styles of specially crafted beer including the Oh! Canada Maple Ale – a simply outstanding classic ale with a hint of maple sourced from our very own Temple's Sugar camp.
---
🍁 Perth Chocolate Works – Leaf-shaped Maple Chocolates
📍 17 Wilson St E, Perth, ON K7H 1L3
Try the Lanark Maple Cream chocolates in the signature leaf shape! They're not just cute. They're devine. Local maple cream covered in the finest Belgian chocolate that melts in your mouth.
---
🍁 The Stone Cellar – Sweet Potato Fries drizzled with Maple Syrup
📍 71 Gore St E, Perth, ON K7H 1H7
Try the sweet potato fries drizzled maple syrup or call ahead to make reservations for the spectacular 5-course maple dinner, paired with wine or beer. Maple is also an essential ingredient in their soups, compotes and coulis.
---
🍁 Top Shelf Distillery – Maple Moonshine
📍 14 Warren Cres, Perth, ON K7H 0A8
Commemorating the Great Perth Reunion of 1905 and crafted in small batches from corn spirit, Reunion Maple 100 proof moonshine made with Temple's maple syrup represents the pinnacle of local flavour. Known best for their Vodka, Gin and Whisky, Top Shelf Distillers get creative with their bitters and other flavours of moonshine including maple bacon, apple pie, dill pickle, wild bluberry, gingerbread, Ontraio cherry and beyond.
Time to Prepare: Plan Your Visit
Sugar Bushes
Prepare to be captivated by the beauty of nature and indulge in the flavors of this local delicacy during your journey through Lanark County's farms and sugar bushes
Drummond North Elmsley
📍 848 Ennis Rd, Balderson, ON K0G 1A0
All wood fired, the old fashioned way! Five generations of the Ennis Family have made maple syrup on their family farm. Modern vacuum system with high efficiency wood fired evaporator and reverse osmosis. Products available by farm gate sales or at Balderson Village Cheese and Foodsmiths (Perth).
Lanark Highlands
🍁 Dorian Heights Maple Products
📍 Watsons Corners Rd, McDonalds Corners, ON K0G 1M0
Come to the Hill, also known as McDonalds Corners, for a scenic drive and pick up some fresh Maple Products.They boil their sap the day it runs, to make the freshest, best quality syrup possible. They also make maple butter, candy, mustard, dip mix and pork chop mix.

They are usually in Camp late afternoon and evening boiling. To make arrangements for earlier pickups, please call ahead at (613) 278-2177.
---
📍 267 Sugarbush Way, Lanark, ON K0G 1K0
Maple Products, Sugar Camp, Complete Line of Maple Syrup Equipment. Gift Baskets and Wedding Favours our Specialty. Pure Maple Syrup and Butter. Year Round Wholesale and Retail Sales.
---
📍 5692 511, Lanark, ON K0G 1K0
Located in the scenic Lanark Highlands of Eastern Ontario, Stead's Maple Syrup is a family-run business with a rich tradition spanning three generations. Their sugar camp embraces a traditional style, featuring state-of-the-art stainless steel equipment and a wood-fired evaporator
---
🍁 Springdale Farm Maple Products
📍 1790 Galbraith Rd, Clayton, ON K0A 1P0
Springdale Farm Maple Products is a family owned and operated maple operation committed to the production of quality maple syrup and maple products.

During the maple season (March and April), their sugar camp at 1699 Galbraith Road in Lanark Highlands is open for visitors. Vistors are welcomed to drop in for a visit and taste and smell the bounty that nature has provided.
---
📍 1700 Ferguson Falls Rd, Lanark, ON K0G 1K0
Venue, weddings, maple syrup, ceremonies, events, country, corporate, local menu. Temple's Sugar Bush is a family owned and run maple sugar and syrup producer. Nestled in the woods, visitors will find two beautiful and impressive post and beam buildings, one the sugar camp and the other the restaurant and event venue. Groups welcome, fully accessible, extensive menu all home made, fresh ground coffee and maple products in our gift shop.
---
🍁 Wheelers Pancake House and Sugar Camp
📍 1001 Highland Line, McDonalds Corners, ON K0G 1M0
Vernon and Judy Wheeler and their family welcome visitors all year round. Pancake meals with pure maple syrup are served in a heritage log building nestled in a 600 acre maple forest. Maple educational displays, maple museum, chainsaw and logging display, nature trails, farm animals, playgrounds. Seasonal activities include maple taffy-on-snow, horse-drawn sleigh rides, and maple syrup production.
Mississippi Mills
📍 3231 Wolf Grove Rd, Lanark, ON K0G 1K0
Experience the art of maple syrup production at their award-winning, carbon-negative farm. With a wood fire as their secret ingredient, they carefully boil sap in stainless steel pans to create mostly light syrup of unparalleled quality. Visit their inviting camp during the season for sales, tours, and a taste of our exceptional maple products.
---
📍 1775 Wolf Grove Rd, Almonte, ON K0A 1A0
We are located 8km southwest of Almonte. Farm gate sales or call to place orders. Free local delivery. All syrup produced with a state of the art wood fired stainless steel evaporator and modern pipeline system.
---
🍁 Fortune Farms and Sugar Bush Ltd.
📍 2442 Wolf Grove Rd, Almonte, ON K0A 1A0
Maple syrup, maple candy, maple butter. During the season they boil fresh sap nearly every day to make syrup. They also make maple candy and maple "butter". Experience the pioneer methods of making syrup. After a walk in the sugar bush along an interpretive trail, enjoy fresh taffy. Please call to inquire about group tours and rates. Reservations Required. Camp facilities are accessible for individuals with disabilities. Guided tours available, gift shop on site.
---
🍁 Fulton's Sugar Bush & Maple Shop
📍 399 Sugar Bush Rd, Pakenham, ON K0A 2X0
On the sugarbush, this store serves up an extensive selection of both sweet an savoury maple delights including maple BBQ sauces, maple infused spices, maple preserves, maple candy floss, maple mustard, maple butter, maple syrup and the ultimate Maplicious lip balm, maple milk bath, maple shea butter, and more
---
📍 2792 Concession Rd 4, White Lake, ON K0A 3L0
Maple Syrup Producer in the spring and host Pick-Your-Own pumpkin farm experience in the fall.
Perth
📍 158 Lakewood Ln, Perth, ON K7H 3C7
Oliver's Mapleworks is a small, family run sugar bush that operates about 2000 taps. Maple butter and soft sugar is available for sale as well as the prize-winning maple syrup
---
📍 1230 Port Elmsley Rd, Perth, ON K7H 3C7
Coutts Maple Products, a cherished family business nestled in the heart of Lanark County. With 6500 taps on their pristine family farm, they offer 100% pure Ontario maple syrup that comes with over 140 years of expertise.
Maple Events
Discover the unique heritage and vibrant maple culture that thrives in Lanark County, inviting you to taste, explore, and create lasting memories in this maple lover's paradise.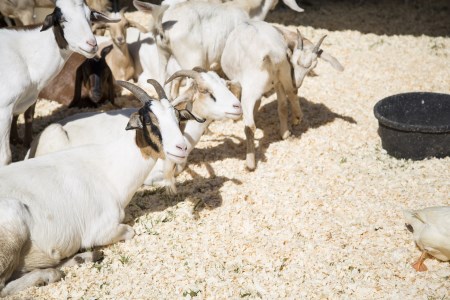 Agricultural Fairs
See the most dramatic fall colours in the world as Lanark County's sugar maples turn from green to gold and join the rainbow of colours in our forests.
Pay a visit to our local fairs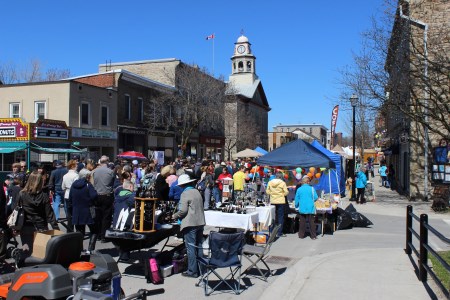 Festival of the Maples
This annual celebration of everything maple takes place on the last Saturday of April in Downtown Heritage Perth.
Meet the producers, see demonstrations and enjoy family entertainment.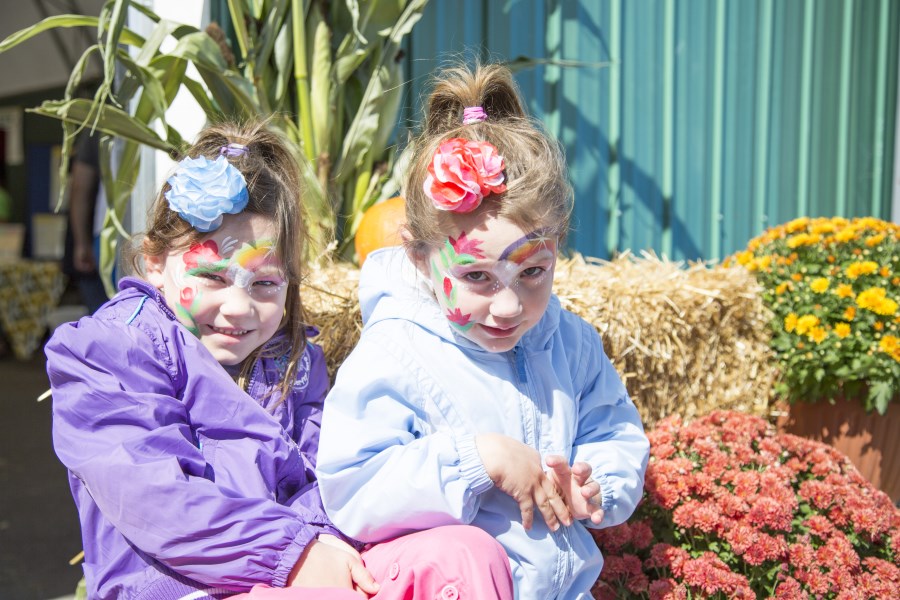 Harvest Festival
Held annually on the second Sunday of September in beautiful Beckwith Park. Meet local producers, talk to food experts, learn from cooking demonstrations and educational displays while enjoying live musical entertainment and free children's activities.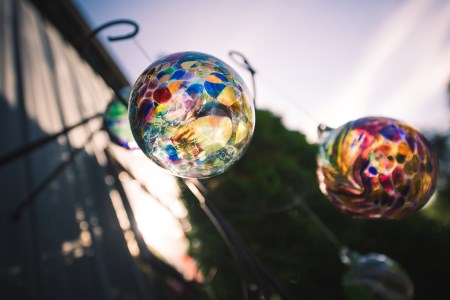 Maple Run Tour
Enjoy this free, self-guided driving tour showcasing artisans, heritage buildings and locally made products.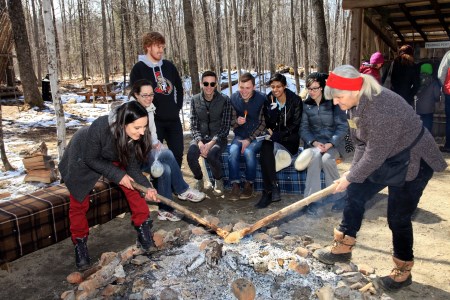 Maple Weekend
On the first weekend in April, participating maple producers open their operations to celebrate and share the first maple harvest of the season.