Social Services Contacts and Locations
We're here to help. Get in touch with us.
The Social Services Department is located in Perth at the Lanark County Administration Building, with two sub-office locations in Carleton Place and Smiths Falls.
Office currently remain closed to the public and anyone presenting at the office will be screened and asked to wear a mask. Secure drop boxes are available at each location.
Locations
Lanark County Administration Building
99 Christie Lake Road
Perth, Ontario K7H 3C6
Tel: 613-267-4200 ext. 2140
Fax: 613-267-3620
Toll free: 1-888-9-LANARK
Email: ss@lanarkcounty.ca
Carleton Place Sub-office
The Mews Mall
33 Landsdowne Avenue
Carleton Place, Ontario K7C 3S9
Tel: 613-267-4200 ext. 2140
Fax: 613-267-3620
Toll free: 1-888-9-LANARK
Email: ss@lanarkcounty.ca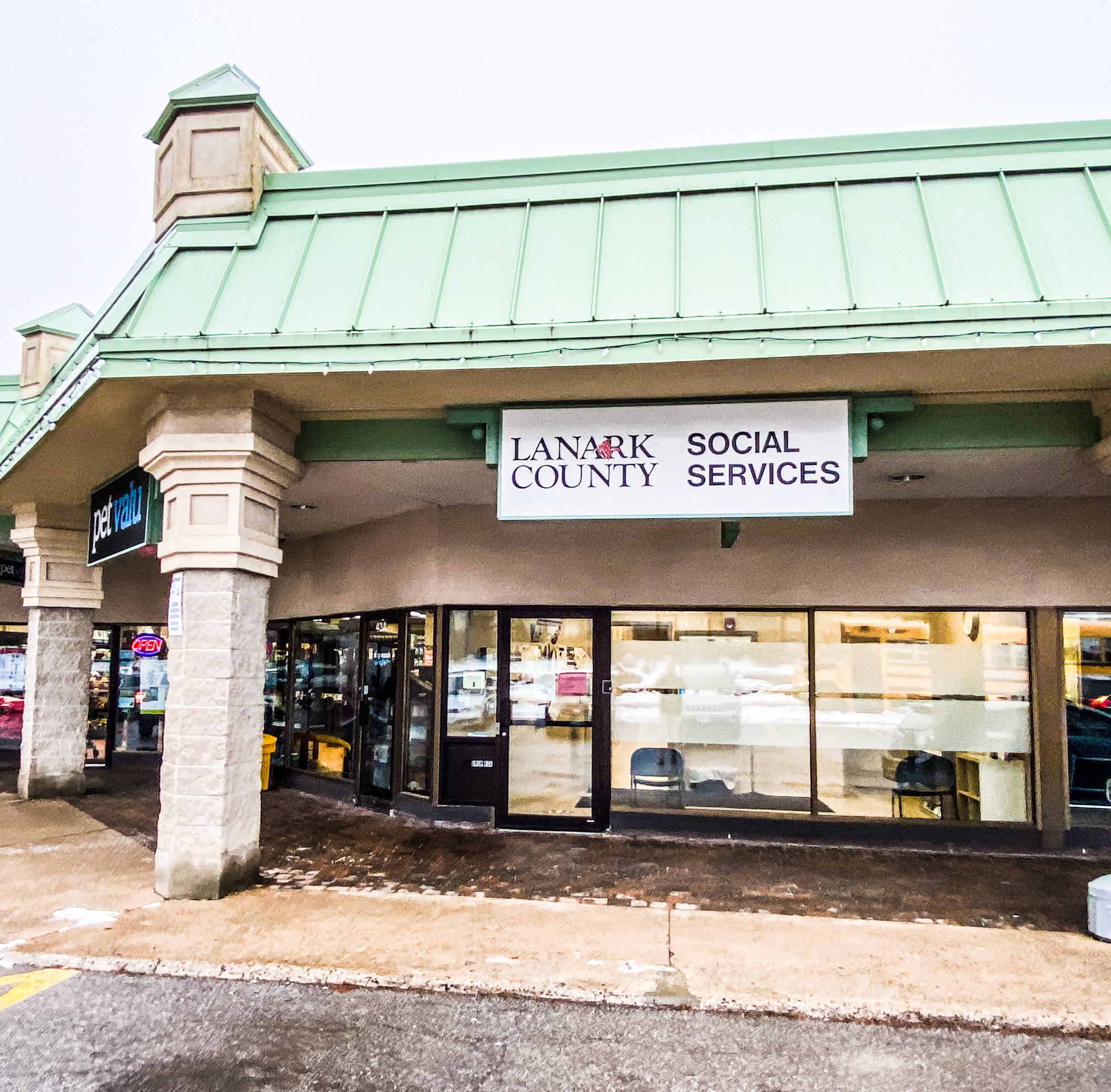 Smiths Falls Sub-office (at the back of the building)
52 Abbott Street North
Smiths Falls, Ontario K7A 1W3
Tel: 613-267-4200 ext. 2140
Fax: 613-267-3620
Toll free: 1-888-9-LANARK
Email: ss@lanarkcounty.ca