MyBenefits
MyBenefits is an online service which allows you to access your current case related information on any device.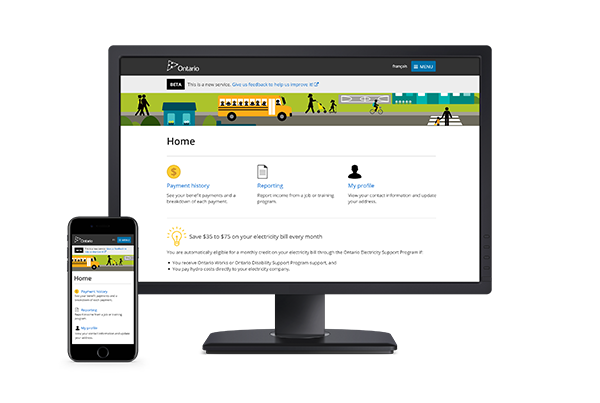 With MyBenefits, you can :
Two Way Messaging with your worker (send and receive messages as well as attach documents)
Check the status of a payment
View a breakdown and status of each payment, including any overpayment information
View letters
View profile information (e.g. phone number, email, household members)
Report earned income against an existing employer on file and track the status of each submission
Report address and phone number changes
Show their proof of assistance to third party providers
MyBenefits makes it faster and more convenient to access your information securely on any device and is available 24/7. For more information contact your caseworker, call the MyBenefits InfoLine at 1-888-999-6130 or you can register for MyBenefits here.