Indulge in Lanark County's vibrant culinary scene through a mouthwatering adventure that embraces the fusion of flavors from numerous food trucks. From delectable street eats to savory delights, these mobile kitchens offer a diverse array of dishes that tantalize your taste buds.

As you embark on this culinary journey, we present a curated list of must-visit food trucks, accompanied by suggested routes that seamlessly blend the discovery of local fare with the exploration of historical landmarks, picturesque farms, and breathtaking natural landscapes. Prepare to savor not only the exquisite dishes but also the rich heritage and scenic beauty that Lanark County has to offer.


---
Culinary Adventures Along Carleton Place's Charming Stops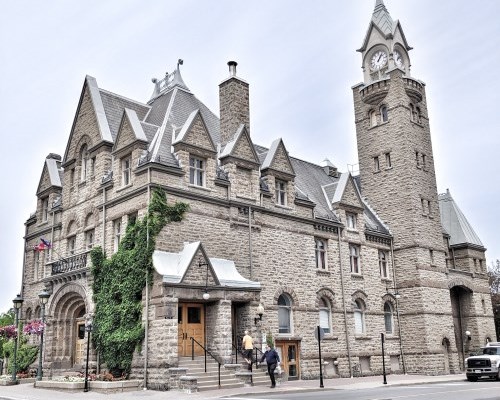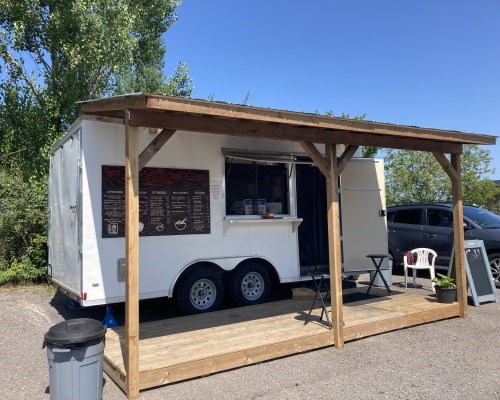 Diverse Food Truck Delights
Embark on a culinary adventure and savor a wide array of flavors, from juicy burgers and crispy fries to delectable tacos and tantalizing Thai cuisine, as you explore the delicious offerings of our local food trucks.

---
🍴 2 Thai Ladies Foodtruck
📍 315 Townline Road East, Carleton Place, ON K7C 3S2

Savor the rich and vibrant flavors of Thailand with 2 Thai Ladies Foodtruck, offering an authentic array of dishes like mango salad, pad thai, Thai curry, and indulgent drunken noodles.
---
🍴 Mr. Norm's
📍 10451 Hwy 7, Carleton Place, ON K7C 0A7

Indulge in the heartwarming tastes of Canada at Mr. Norm's food truck, where you can enjoy a variety of local favorites including sandwiches, hotdogs, chicken fingers, and poutine.
---
🍴 Smokebox Catering
📍 359 Franktown Rd, Carleton Place, ON K7C 2N4

Satisfy your cravings for delectable BBQ street fare at Smokebox Catering, where you can relish in a mouthwatering selection of sandwiches, salads, sides, and family meals.
---
🍴 The Potato King
📍 161 Townline Road West #145, Carleton Place, ON K7C 2G1
Indulge in a crispy and savory feast at The Potato King, a food truck that specializes in serving up delicious chips, fries, and poutine.
---
🍴 The Crispy Spud
📍 7615 ON-15, Carleton Place, ON K7C 0C4
Experience a tantalizing array of flavors at The Crispy Spud, where a food truck adventure awaits with a delectable selection of grilled dishes, specialty poutines, sandwiches, wraps, and more.
---
🍴 Valley Fries
📍 355 Franktown Rd, Carleton Place, ON K7C 4M6

Step back in time and treat yourself to a nostalgic delight at Valley Fries, a Vintage Chip Truck that specializes in crispy chips, and don't miss out on the irresistible experience of their secret sauce.
Route 1: Culinary Trails & Historic Landmarks
Step into a world of history at the Carleton Place and Beckwith Heritage Museum. Housed in a charming building with roots dating back to 1872, this museum holds over 10,000 local artifacts. Discover captivating permanent exhibits chronicling the town's story and enjoy ever-changing displays in the Foss Room. Uncover the past in style.

📍 267 Edmund St, Carleton Place, ON K7C 3E8
2️⃣ Lunch at The Potato King / 2 Thai Ladies Foodtruck
Built in 1897 and designed by architect George W. King, Town Hall is a landmark that is important both historically and architecturally and is a fine example of the Richardsonian Romanesque style. The council chamber, old style concert auditorium and park beside the building are not to be missed.

📍 175 Bridge St, Carleton Place, ON K7C 2V8
Step into the captivating history of Carleton Place with a visit to the Moore House, originally owned by the trailblazing Moores who arrived in 1819. Imagine the bustling past as you stroll through the very walls that once housed their lively general store, a hub of activity until 1941. Today, this remarkable log building has been reborn as a dynamic visitor center, brimming with informative brochures and even offering bike rentals – a perfect way to weave the past into your modern adventure.

📍 170 Bridge St, Carleton Place, ON K7C 2V7
5️⃣ Explore local stores and attractions in Downtown Carleton Place
Step into the vibrant tapestry of Downtown Carleton Place, where a world of local wonders beckons.

Begin your journey at the Carleton Place Farmers' Market, where fresh produce and artisanal goods abound.

For the little ones, Apple Cheeks Consignment and Carousel offer whimsical delights, while Carp Custom Creamery tempts with delectable treats.

Immerse yourself in artistic expressions at Carleton Place Gallery, then unwind at Foundry Collective & Coffee Bar, The Granary Bulk and Natural Foods, or Smith & Barrel Pub & Eatery. Satisfy your palate at Braumeister Brewing Co., Freska Cafe, and Taste Blooms, each offering a distinct culinary experience. Downtown Carleton Place is a tapestry of flavors and treasures, waiting to be explored.
6️⃣ Dinner at Smokebox Catering / Mr. Norm's / The Crispy Spud
Route 2: Food Truck Feasts & Aquatic Adventures
Embark on an unforgettable journey of flavor and fun along the idyllic Mississippi River and Lake in Carleton Place. Immerse yourself in the thrill of on-water sports – from paddling to fishing and boating – all while relishing mouthwatering delights from local food trucks. As you navigate the tranquil waters, take a leisurely voyage to our recommended destinations, where the joy of water activities harmoniously blends with culinary indulgence.
---
Embark on the captivating Carleton Place Paddle Route for an enchanting exploration of the Mississippi River and Lake. Launch your adventure from Centennial Park and set your course upstream to the lake or downstream towards the bridge and municipal dock.As you glide, you'll encounter the historic Carleton Place Canoe Club, a proud racing institution. Venture upriver to uncover hidden bays, wetlands, and serene creeks on the lake's northern edge. Don't forget your fishing gear – it's a paradise for anglers, too.

📍 169 Joseph St, Carleton Place, ON
Food Truck nearby: The Potato King / 2 Thai Ladies Foodtruck

Explore a range of programs at the Carleton Place Canoe Club for canoeing and kayaking enthusiasts of all levels. From sprint and dragon boat racing to kids camps and leisurely paddling, there's something for everyone. Discover their latest events and connect with fellow enthusiasts who share your passion for water sports. Join us for fun and camaraderie!

📍 179 John St, Carleton Place, ON K7C 3P3
Food Truck nearby: Valley Fries / Smokebox Catering / Mr. Norm's / The Crispy Spud


Option 3️⃣ Dive into Fun at Riverside Park Beach
Escape to Riverside Park Beach for a refreshing aquatic adventure that caters to all ages. Immerse yourself in the crystal-clear waters for a rejuvenating swim, while your kids delight in the playful splashes of the splash pads. For those seeking a tranquil paddle, the gentle currents offer the perfect opportunity to explore the scenic beauty from a different perspective. Whether you're seeking relaxation or excitement, Riverside Park Beach promises a memorable day by the water.

📍 137 John St, Carleton Place, ON K7C 1N7
Food Truck nearby: Valley Fries / Smokebox Catering / Mr. Norm's / The Crispy Spud
---
Food Truck Adventure and Farm Tour in Perth, Tay Valley, and Lanark Highlands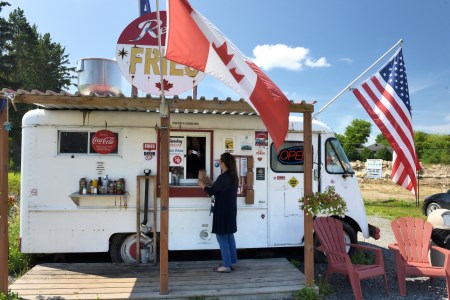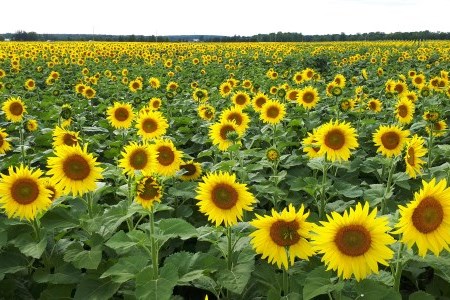 Stop 1: Berry Bliss and Mexican Delights
Everything Blue at
Balderson Blueberries
Open seasonally, Balderson Blueberries is a celebration of everything blueberry. Pick blueberries straight of the bush while wandering a field of blueberries and when your basket is filled sit down for a cup of tea – blueberry tea of course – in the cozy on-site farm store.

📍 211 Keays Rd, Balderson, ON K0G 1A0
Pancho's Tacos - A Burst of Mexican Delights
Savor the vibrant flavors of Mexico at Pancho's Tacos, your ultimate destination for mouthwatering Mexican cuisine. Their food truck serves up an array of delectable dishes, from savory tacos and hearty burritos to cheesy quesadillas that will transport your taste buds south of the border.

📍 1389 511, Balderson, ON K0G 1A0
Stop 2: Farm-to-Table Foodie Adventure
Sunflowers, Pumpkins and More at Scotch Line Farm
After nine generations this family of farmers know what they're doing. Drop by their on-site farm store and see what good things have been growing (and baking) on their farm. From Angus Beef to photos with sunny sunflowers, there's always something going on at this agricultural spot. In fall they have pumpkins and pumpkin pies, freshly baked just for you.

📍 2579 Scotch Line, Perth, ON K7H 3C5
---
Green and Growing at Little Stream Bakery
When it comes to organic and environmental sustainability, Little Stream Bakery is way ahead of the pack. The first thing you'll notice when you come upon their small bakery are the solar panels they use to help power their facility, and they are supporters of environmental sustainability. Drop by their on-site shop and pick up farm fresh Beking Organic eggs, Artizen Kombucha, fresh baking, and the organic, wholesome breads they bake on-site.

📍 667 Glen Tay Rd, Perth, ON K7H 3C6
---
Food Trucks nearby:
Tater Time
Savor the Flavor of Gourmet Poutine and Irresistible Burgers. Indulge in mouthwatering creations made from premium chicken and beef, expertly crafted into delectable burgers that cater to diverse dietary preferences. With a menu designed to delight all lifestyles, Tater Time is your ultimate destination for a satisfying and flavorful culinary experience

📍 17716 Hwy 7, Perth, ON K7H 3C6
RetroFRIES
Step back in time and savor the nostalgia of classic Canadian flavors. Indulge in golden, crispy fresh fries that transport you to the good old days. Feast on iconic poutine, mouthwatering burgers, and juicy hotdogs, all expertly prepared to satisfy your cravings for timeless comfort food.

📍 50 South St, Perth, ON K7H 3C7
Complete Your Getaway: Farm-Fresh Blooms and Resorts Stay or Provincial Park Camping
Stop and Smell the Flowers at
4th Line Florals
Imagine a farm that grows three-acres of beautiful, fragrant flowers. Located in Tay Valley Township, Sylvia's 4th Line Florals has an on-site self-serve farm store that makes it easy to pick up your specially arranged bouquet. Order through the website and pick up your bouquet from the pumphouse, and while you're there get a closer look at the fields of flowers where all the magic happens.

📍 2172 Upper Fourth Concession Bathurst, Perth, ON K7H 3C9
---
Combine your food truck and farm tour with a weekend getaway at one of these accommodations:

Tranquil Nights and Natural Splendor at Our Resort

Pine Brae Wilderness Escape
📍 2112 Elm Grove Rd.| 📞 613-200-8705


Embrace Nature: Camping at Our Provincial Park


📍 2243 Elm Grove Rd. | 📞 613-267-5060


📍 22726 ON-7, Maberly | 📞 613-267-2000
Craft your journey using our thoughtfully designed itineraries