Lanark County Media Release 2 - June 22, 2022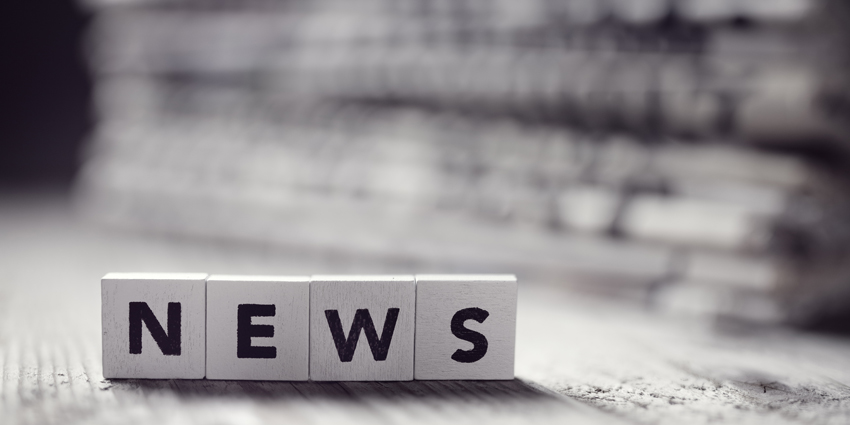 Here are the highlights from the second Lanark County Council meeting held Wednesday, June 22.
Fees Waived for Commercial Identification Signs: Council passed a motion to waive the annual maintenance fees for commercial identification signs in 2022.
At the public works committee meeting earlier in the evening, Public Works Manager Sean Derouin explained this recognizes difficulties businesses have experienced during the COVID-19 pandemic and is a way for the county to support businesses and the local economy. Businesses are asked to alert the public works department to any adjustments that would require a change or removal of signage by contacting them at 613-267-1353 or roads@lanarkcounty.ca.
"Local businesses provide a vital sense of community in our towns and villages," said Warden John Fenik (Perth Mayor). "We hope the support we show now can help small businesses on their road to recovery." For more information, contact Sean Derouin, Public Works Manager, at 1-888-9-LANARK, ext. 3194.
Pit Designation Approved: Council has approved an amendment to its Sustainable Communities Official Plan (SCOP) to redesignate a property in Lanark Highlands from "rural" to "licensed aggregate extraction operation." The amendment was also approved in the township's official plan to change the designation from "rural communities" to "mineral aggregate resource policy area pit."
At the economic development committee meeting earlier in the evening, County Planner Julie Stewart explained Thomas Cavanagh Construction Limited applied for the amendments to permit an above water aggregate extraction operation at 1443 Pine Grove Road. The land is located immediately east of the existing Cavanagh Pine Grove Pit and will operate as an extension to it. The extraction area contains 1.5 to 2 million tonnes of high-quality sand and gravel resources and is considered to be the largest single sand and gravel resource area of primary significance in the county.
"Lanark County is the approval authority for the amendments to the Lanark County SCOP and Lanark Highlands Official Plan," Stewart said. "The township is the approval authority for the amendment to its zoning by-law, and the Ministry of Northern Development, Mines, Natural Resources and Forestry approves the Aggregate Resources Act licence application."
Consultations and a public meeting have been held, and the applicant and agent are working to mitigate any concerns raised by neighbouring property owners. For more information, contact Julie Stewart, County Planner, at 1-888-9-LANARK, ext. 1520.
Age-Friendly Wellness Trail to be Created: Council has accepted a donation of age-friendly exercise equipment and approved its installation at the Alameda in Mississippi Mills.
In a report to the economic development committee earlier in the evening, Clerk Jasmin Ralph explained several groups (Age Friendly North Lanark Committee, Carebridge Community Support, All My Relations and St. Paul's Anglican Church) partnered on a proposal to develop an age-friendly wellness trail in Almonte, and they have received funding from the Canada Community Revitalization Fund and partners to proceed.
The application highlighted the effect COVID has had in Mississippi Mills and offered an opportunity to help residents rebound, revitalize and return safety to shared spaces. The project is to create a self- guided community activity circuit welcoming seniors and those with disabilities, promoting wellness in public spaces, revitalizing the downtown core and stimulating the local economy. It offers four or five stations of safe exercise equipment with signage, along with two stations for contemplation.
Ralph said one of the stops is proposed for the Alameda in Mississippi Mills, which is located on Lanark County property. It would include the installation of equipment such as an upright bike, tai chi wheels and an exercise bench. There is no cost to the county, other than possible inspection of the equipment. For more information, contact Jasmin Ralph, Clerk, at 1-888-9-LANARK, ext. 1502.
Upcoming Meetings: Please note there are no regular meetings in July. County Council, Wednesday, Aug. 10, 5 p.m.; Community Services, Aug. 10 (following County Council); Corporate Services, Aug. 10 (following Community Services). County Council, Wednesday, Aug. 24, 5 p.m.; Public Works, Aug. 24 (following County Council); Economic Development, Aug. 24 (following Public Works). Watch for details about public access to meetings on agendas and through online notifications. For more information, contact 1-888-9-LANARK, ext. 1502. Like "LanarkCounty1" on Facebook and follow "@LanarkCounty1" on Twitter!
– 30 –