Lanark County Media Release - 2nd Rideau Ferry Bridge Closure set for Nov 24: November 17, 2022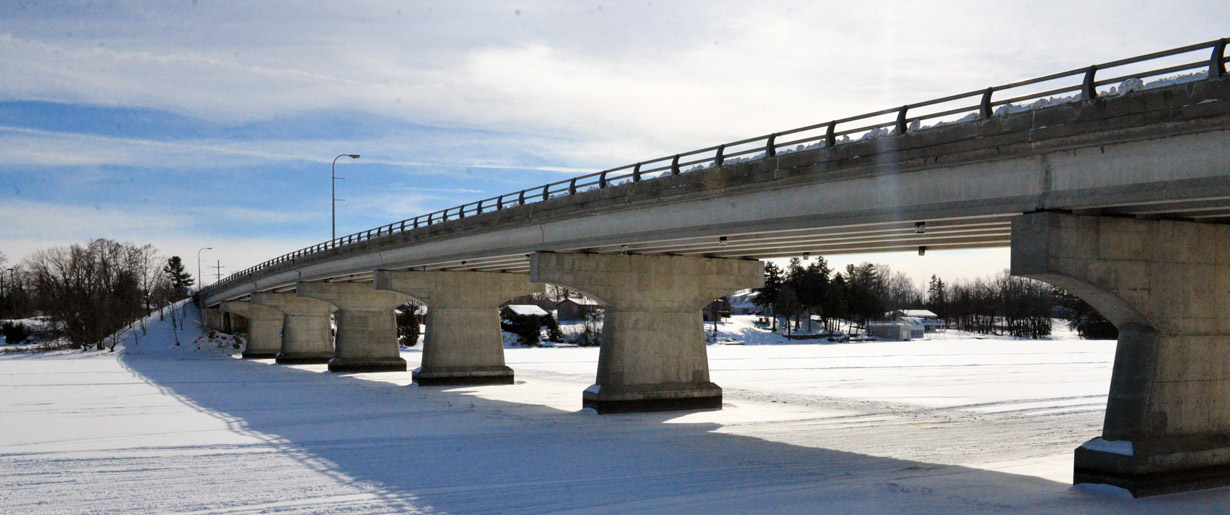 Second Rideau Ferry Bridge closure set for Nov. 24
A second closure date for Rideau Ferry Bridge has been scheduled for Thursday, Nov. 24 from 8 a.m. to 5 p.m. as contractors prepare for the winter shutdown and the reopening of the north lane.
Dalcon Constructors Limited, which has been contracted by Lanark County and the United Counties of Leeds & Grenville, who jointly own the bridge, is replacing bearings at each end of the bridge and installing expansion joints before the bridge can be fully reopened for the winter. Girder ends are repaired while the bridge is in a raised position. Live loads cannot be supported by the temporary supports while that work is completed, requiring a full bridge closure.
"The first closure on Nov. 15 was a success, with the bridge opening ahead of schedule that day," said Sean Derouin, public works manager. He explained material and labour shortages have meant the work to complete both sides of the bridge is postponed until next year to prevent concrete work from being conducted in unfavourable conditions.
Lanark County Public Works advises that during this closure detour signage will be in place via Hwy. 15 to Smiths Falls to Lanark County Road 43.
"We apologize for any inconvenience this may cause and appreciate your patience," Derouin said.
– 30 –
For further information, please contact:
Sean Derouin
Public Works Manager Lanark County
1-888-9-LANARK, ext. 3194