Lanark County Media Release - April 28, 2022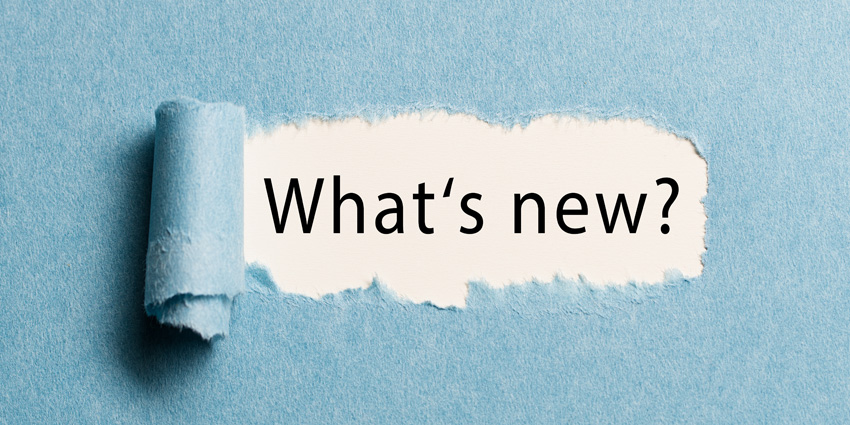 Here are the highlights from the Lanark County Council meeting held Wednesday, April 27.
Solar Panel Project Continues: Council has approved phase 2 of a solar panel installation project with Isolara Solar Power at Lanark County Housing Corporation community housing buildings (7 Arthur St. in Carleton Place and 77 Harvey St. in Perth). The budgeted cost is $239,000.
At the community services committee meeting earlier this month, Housing Services Manager Shawna Stone explained council awarded a contract to Isolara in June 2021 for the first phase of the work using money allocated from provincial Modernization Funding. The contract was a negotiable RFP that included the option of possible future phases pending council approval with prices being reserved at the bid rate.
Stone said phase 1 is underway at 46 Bell St. in Smiths Falls. Other locations have been identified as potential sites. The buildings in phase 2 both have a new roof (less than one year old) and the panels would be equal in size and production.
Isolara Solar Power estimates the production at 7 Arthur St. to be 34,300 kWh per year, which is estimated to generate an average annual energy savings in the first 10 years of $8,575. Estimated production at 77 Harvey is 66,000 kWh per year, resulting in average annual savings of $11,917 in the first 10 years. Isolara estimates the systems will pay for themselves in about 10 years. For more information, contact Shawna Stone, Housing Services Manager, at 1-888-9-LANARK, ext. 2401.
Affordable Housing Contract Awarded: Council has awarded the Affordable Housing Units in Lanark County and the Town of Smiths Falls Request for Proposals (RFP) to Carebridge Community Support for the construction of 28 units at 44 Chambers St., Smiths Falls. The contract is for $3.67 million in the form of a 40-year forgivable loan, to be funded from Lanark County Housing Corporation reserves and other available funding. The contract includes a rent supplement calculation for all 28 units. The building will contain 21 one-bedroom units, 6 two-bedroom units and 1 three-bedroom unit. Seven of the units are accessible and the project aligns with the county's greatest demand, which is for smaller homes.
At the community services committee meeting earlier this month, Director of Social Services Emily Hollington noted challenges within the current high-cost, low-stock housing market. "Landlords can very easily find renters, therefore they opt out of the rent supplement program, while households residing in community housing whose income increases struggle to find other housing options in the limited market."
"Lanark County has a long-standing relationship with Carebridge," Hollington said. "Carebridge currently operates 187 housing units and has fostered strong tenant relations and demonstrated a commitment to well-maintained accommodations. We have worked closely to provide affordable housing, including completing two affordable housing builds on country Street in Almonte."
The total projected cost of the building is $8.8 million. Carebridge is submitting a CMHC co- investment application to fund construction. As well, the Town of Smiths Falls has authorized a Community Improvement Plan Funding Agreement for the project, which will provide initial
contributions of $12,000. Other grants and funding include a CMHC Co-Investment Grant, donations, a contribution for the Ministry of Children, Community and Social Services, Carebridge Equity Investment, a CMHC SEED Grant and other available funding opportunities.
"The proposed Carebridge project supports the recommended actions in the county's 10-Year Housing and Homelessness Plan and will provide the residents of Smiths Falls with 28 new RGI community housing units," Hollington said. For more information, contact Emily Hollington, Director of Social Services, at 1-888-9-LANARK, ext. 2101.
County-Wide Pride Proclaimed: Warden John Fenik (Perth Mayor) has proclaimed June 2022 as "Pride Month in Lanark County."
The motion indicates supports for the rights of every citizen to experience equality and freedom from discrimination and for all people, regardless of race, national or ethnic origin, colour, religion, age, sex, sexual orientation, gender identity or expression, marital status, genetic characteristics or disability, to be treated on the basis of their intrinsic value as human beings.
Fenik noted the county accepts diversity and believes it leads to a more vibrant community. "While we as a society at large are slowly embracing new definitions of sexuality and gender, we must also acknowledge that the need for education and awareness remains vital to end discrimination and prejudice," he said.
The Two Spirit, Lesbian, Gay, Bisexual, Transgender, Queer, Intersex, Asexual and + (2SLGBTQIA+) Pride movement continues to evolve, he said, noting the county will display the Progress Pride Flag at the county administration building for the month of June. The flag represents light, healing, sun, calmness, art and spirit. "I encourage our residents to reflect on the ongoing struggle for equality members of the 2SLGBTQIA+ community face and to celebrate the contributions that enhance our county," he said. For more information, contact Jasmin Ralph, Clerk, at 1-888-9-LANARK, ext. 1502.
World Pulmonary Hypertension Day Proclaimed: Warden John Fenik (Perth Mayor) has declared May 5, 2022, as World Pulmonary Hypertension (PH) Day.
The motion states PH is a rare, but complex and serious, lung disease that is progressive and potentially fatal. It is defined by high blood pressure in the lungs, which leads to enlargement and weakness of the right-side of the heart – a serious type of heart failure. It can strike people of all backgrounds, ages, and genders.
Symptoms of PH include shortness of breath, bluish hands, feet and lips, chest pain, light- headedness, and extreme tiredness and are often misdiagnosed, delaying appropriate treatment. An estimated 5,000 Canadians have been diagnosed with PH, but closer to 10,000 may be affected.
"There is currently no cure for PH, but thanks to available treatments, many patients are living longer, healthier lives," Fenik said. For more information, contact Jasmin Ralph, Clerk, at 1-888-9-LANARK, ext. 1502.
Museum Month Proclaimed: Warden John Fenik (Perth Mayor) has declared May 2022 as "Museum Month."
"Throughout our community, museums, art galleries, and heritage sites reflect our local history and culture and contribute to our development," he said, noting Museum Month is an opportunity to increase awareness of the community's museums and celebrate the contributions they make to quality of life, education and economic development.
"These sites welcome visitors and tourists to our community and are valuable resources for education and learning, are important community hubs, and support our work for diversity and inclusion," he said. "I encourage all residents and tourists to visit our local museums in May, virtually and in person depending on restrictions." For more information, contact Jasmin Ralph, Clerk, at 1-888-9-LANARK, ext. 1502.
Homelessness Prevention Program Investment Plan Approved: Council has approved a funding allocation of $1.5 million as part of the provincial Homelessness Prevention Program (HPP) investment plan, which replaces the previously approved 2022-23 Community Homelessness Prevention Initiative investment plan. As well, the Housing Options Program is revised to reflect the new HPP guidelines (now called the Housing Assistance Program). The new allocation increases overall funding by $122,000.
At the community services committee meeting earlier this month, Housing Services Manager Shawna Stone explained the HPP funds will be allocated as follows:
$100,000 for emergency shelter (hotel stays and contracted after-hours support services with Victim Services)
$650,000 for supportive housing (domiciliary hostels – assisted living)
$150,000 for community outreach and support services (mental health and addictions supports, food security, case management, outreach and by-name list activities)
$492,958 for housing assistance (e.g., assistance with rent and utilities arrears, deposits, moving costs, emergency repairs, rent supplements)
$112,942 for administration
"On March 7, the Ministry of Municipal Affairs and Housing announced the new HPP, which consolidates the CHPI, Home For Good and the Strong Communities Rent Supplement programs as of April 1," Stone explained. The objective of the provincial funding is to support municipal services managers, such as the county, in preventing, addressing and reducing homelessness, including chronic homelessness. "We have the flexibility to use funds to address local needs through the investment plan that outlines how the funding will be used." For more information, contact Shawna Stone, Housing Services Manager, at 1-888-9-LANARK, ext. 2401.
Council Sets 2022 Taxation Policies: Council has passed by-laws related to 2022 taxation policy, including tax ratios and levy apportionment to local municipalities. It also refunds the county's portion of landfill taxation to the local municipality and adopts provisions to reduce the number of capped properties in the county.
At the corporate services committee meeting earlier this month, County CAO Kurt Greaves explained the three areas of tax policy determined by council: the levy, tax ratios and capping. Council apportions the tax burden between the various tax classes, determines the levy from each local municipality and decides on the mandatory continuation of tax protection (capping) for the multi- residential, commercial and industrial tax classes (which ends in 2023). Council passed the 2022 budget in December with a levy of $38.6 million and a net tax increase of 2.3 per cent, which is collected through the towns and townships.
In previous years, Lanark County treasurers have recommended maintaining revenue neutral tax ratios to ensure reassessment does not shift the tax burden between the classes. "The ratios for this year are similar to the prior year as the province has kept reassessment on hold," Greaves explained.
He noted the province now allows municipalities to create a small business property sub-class to target property tax relief, with municipalities allowed to define eligibility. "The treasurers' group recommends we do not create this class at this time because it's too hard to define and many small businesses are renters, not property owners." Greaves added the province has other programs in place for eligible businesses.
Lastly, with no properties left in the capping program, the recommendation was to adopt all provisions available to eliminate capping by 2023.
The county portion of the tax bill is one of three components on the tax bill, with the local municipality and education portion making up the balance. For more information, contact Kurt Greaves, County CAO, at 1-888-9-LANARK, ext. 1101.
Upcoming Meetings: County Council, Wednesday, May 11, 5 p.m.; Community Services, May 11 (following County Council); Corporate Services, May 11 (following Community Services). County Council, Wednesday, May 25, 5 p.m.; Public Works, May 25 (following County Council); Economic Development, May 25 (following Public Works). Watch for details about public access to meetings on agendas and through online notifications. For more information, contact 1-888-9-LANARK, ext. 1502. Like "LanarkCounty1" on Facebook and follow "@LanarkCounty1" on Twitter!
– 30 –