Lanark County Media Release - Community housing update: February 11, 2022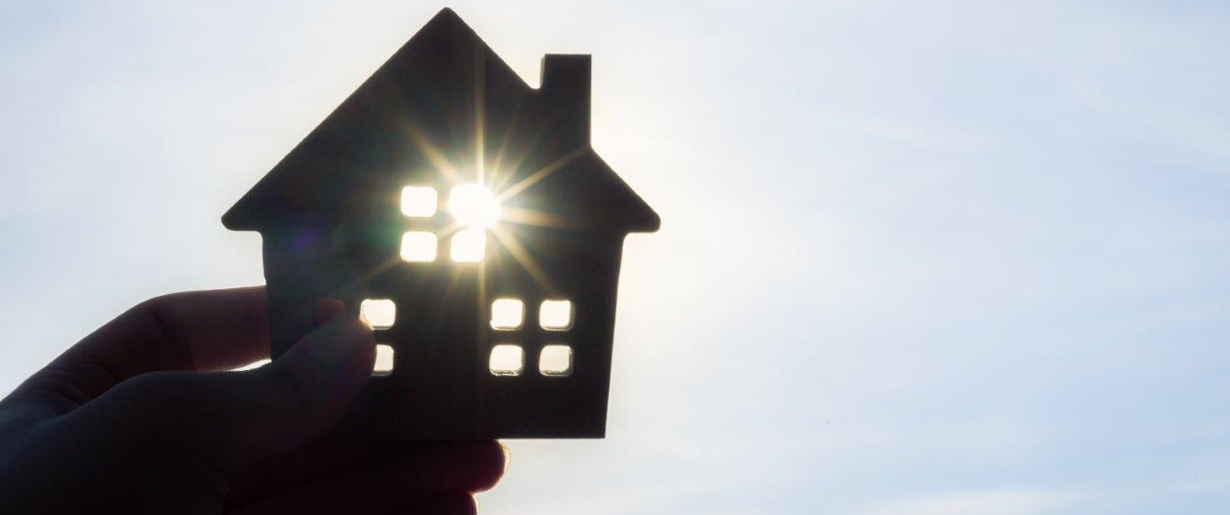 Lanark County continues to increase community housing
In consultation with partners, clients and the community, and by using a multi-pronged approach, Lanark County continues to take steps to address the complex issue of housing.
At the community services committee meeting this week, Director of Social Services Emily Hollington provided an overview of activities related to the county's 10-Year Housing and Homelessness Plan. The plan, which was approved in 2019 and is reviewed every five years, includes mandated targets set by the province.
"Over the past year, Lanark County has made strides in achieving objectives in the plan," Hollington said. In 2021-2022, this has included 10 additional portable housing benefit (PHB) spaces, 10 additional rent supplement spaces and the replacement of lost rent supplement spaces with PHB spaces.
Partnerships with community agencies have played a key role in meeting objectives. "We released an expression of interest to non-profit housing providers this year, which resulted in a partnership with Carebridge for 28 new rent supplements in a new building," Hollington said.
New supports for clients were also created, including an agreement with Lanark County Mental Health to support housing services clients in 2021 and the addition of new housing services caseworker and clerk positions.
"This year we established a Housing Working Group to examine best practices, and a Homeless Services Coordinator position has been created until December 2022. We conducted the homelessness enumeration and launched and administered the consent-based By-Name List, which help us to get a more accurate idea of the number of people who are struggling and what supports they need. We have a small team dedicated to addressing homelessness specifically and working with clients to get them housed, and our by-name list committee of community agencies works together by pooling resources and finding ways to improve service allocation."
Hollington noted best practices learned from the Housing Working Group have included the importance of seeking out partnerships with the non-profit and private sector, as well as leveraging county funding with other portfolios, such as federal capital dollars, in order to create multiple units through innovation.
The working group found having rent-geared-to-income (RGI) housing administered by the non-profit sector is ideal. "For RGI units, the landlord must take someone from our waitlist. A key step for private landlords is often to screen tenants, which means they are not necessarily willing to take part in this program, whereas a non-profit partner may have a greater capacity to take part."
The county also partnered with the United Counties of Leeds and Grenville and Lanark, Leeds and Grenville Addictions and Mental Health on a homelessness study, with follow-up on recommendations now underway.
"We also have a study in progress to develop a toolkit for municipalities that highlights opportunities and planning tools that would encourage more affordable housing development," Hollington said. This is expected to be shared with council in the spring.
Council recently authorized an application to apply for a Federation of Canadian Municipalities grant for a pilot project to develop two carbon sink tiny homes for affordable housing in Perth.
"A major project to complete a development at 7 Arthur St. in Carleton Place came to fruition early this year with 20 households moving in," Hollington added.
Over the course of the pandemic, more than $6.5 million in provincial Social Services Relief Funding was issued to the county, which supported multiple initiatives and allowed for five additional capital projects:
Lanark County Interval House purchased six housing spaces in Perth
Shardon Manor will add nine new beds
Victoria House completed renovations
Rideau Ferry Country Home completed renovations
2B Developments are undertaking a capital project
The county recently reviewed investment plans for 2022-23 for provincial and federal funds for housing and homelessness supports:
The Canada-Ontario Community Housing Initiative (COCHI) is distributing $430,845 among eligible housing providers on a per-unit basis. COCHI will maintain Ontario's social housing supply. The initiative will protect tenants living in projects with expiring operating agreements/mortgages and promote the long-term sustainability of non-profit housing providers.
Ontario Priorities Housing Initiative (OPHI) funding of $395,000 will be distributed among four programs: Homeownership, Ontario Renovates, Support Services and Administration. OPHI will provide flexible funding to address local housing priorities and improve access to affordable housing options. The initiative will help to increase affordable housing supply.
The Community Homelessness Prevention Initiative (CHPI) allocates $1.3 million in five programs: Emergency Shelter, Housing with Related Supports, Services and Supports, Homelessness Prevention and Administration. Municipalities can use the CHPI funding to address local priorities and better meet the needs of individuals and families who are homeless or at risk of becoming homeless. CHPI has two key program outcomes: That people experiencing homelessness obtain and retain housing, and that people at risk of homelessness remain housed.
Hollington said the 10-Year Plan proposes 10 new housing units be built in 2022, with five to be affordable and five RGI. The county will soon be sending out a request for proposals related to capital funding for this RGI and affordable housing development. "We would be taking into account the best
practices determined by the housing working group, with a view to fulfilling and possibly surpassing our goal for 2022," she said.
"Lanark County has been working with all stakeholders and engaging with provincial and federal governments to advocate on this complex issue and to leverage opportunities to continue to move our housing and homelessness plan forward," said Warden John Fenik (Perth Mayor). "This is a major issue in communities across the country, and many of our residents are struggling. Increased community housing remains a key priority for Lanark County Council."