Lanark County Media Release - February 9, 2022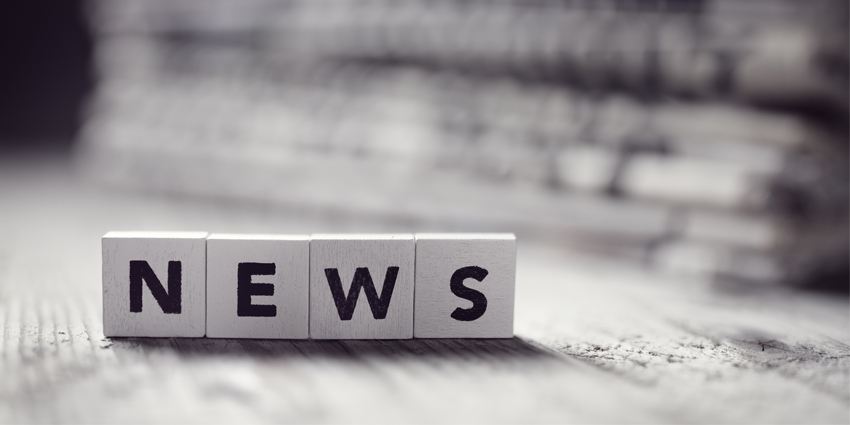 Here are the highlights from the Lanark County Council meeting held Wednesday, Feb. 9.
Changes to Planning Act Reviewed: Council received a report from Planner Julie Stewart regarding amendments to the Planning Act, following a summary presented at the economic development committee meeting earlier this month.
Stewart explained the recent amendments introduce a number of updates pertaining to consents and subdivision control, for which Lanark County has local authority. Under Bill 276 (Supporting Recovery and Competitiveness Act), which took effect Jan. 1, there are changes related to control of the division of land (i.e., subdivision control, plans of subdivision, consents and validations), as well as some housekeeping items. Under Bill 213, Schedule 20 (Better for People, Smarter for Business Act), there are changes to subdivision control provisions in relation to partial discharges of mortgages and partial cessation of charges, releases in interest by joint tenants or tenants in common, and the effect of prescribed statements regarding compliance with Section 50 of the act.
The summary of changes is as follows:
Abutting properties no longer merge on the death of a join tenant.
Chargees and purchasers may now apply for consent (previously only an owner or their agent could apply).
In-progress consent applications can be amended at any time before the approval authority grants or denies the consent.
The time to satisfy conditions is extended to two years. There is also a transition provision that clarifies the two-year period applies to any consent that has not yet lapsed by the date the amendments come into force.
An owner or owner's agent can now apply for a consent to be cancelled, which saves time and money.
The Acchione case workaround, which was a requirement related to consent certificates, is no longer required for retained lands. Retained lands are now eligible to have their own consent certificate upon request.
Codifying case law now broadens the "part of building or structure" exemption, meaning part of a property that is not in the building can now be dealt with without contravening the act (e.g., a lease for a restaurant in part of the building can now also convey an exclusive use to allow the restaurant to set up an outdoor patio).
When land is expropriated for energy lines, it can now be reconveyed to the owner of the abutting lands when the expropriating authority no longer needs the property and wishes to return it.
The basis on which to determine if a validation certificate can be obtained has been clarified to be the same test as obtaining a consent.
Phased condominiums are simplified. Land within a condominium plan will now have an exception equivalent to a registered plan of subdivision, which will greatly assist with phased condominiums and with conveyance of easements and rights of ways or similar interest in abutting lands.
Stewart noted there are some very positive changes in the act that have been discussed for some time. For more information, contact Julie Stewart, County Planner, at 1-888-9-LANARK, ext. 1520.
Council Support Pathway Extension Plan: Council passed a motion to support the Town of Perth's request to extend the Tay River Pathway, located behind Lanark Lodge and the County Administration Building, across county property.
At the economic development committee meeting earlier this month, CAO Kurt Greaves explained this is part of an effort by the town to extend the pathway from its current route and take it along the north shore of the Tay River to the west end of Leslie Street, contingent upon receiving grant funding. This motion gives approval to cross the county's property.
The proposed trail is approximately 1 kilometre in length and is comprised of two stone dust pathway sections divided by a 190-metre boardwalk in low elevations.
The Tay River Pathway is an accessible trail that begins behind the Lanark Lodge long-term care home and Lanark County Administration Building on Christie Lake Road. It is a 1.5-km loop through the Round Garden and a red pine forest, leading to a waterfront lookout platform at the Tay River. It is suitable for walking, wheelchairs and walkers, with benches located along the way.
"The trail extension is important to develop the town as a walking community," said Warden John Fenik (Perth Mayor). "This would allow people to safely continue on the trail into the heart of Perth. It would be a beautiful addition to the county and the town."
For more information, contact Kurt Greaves, CAO, at 1-888-9-LANARK, ext. 1101.
Trail Corridor to Support Internet Infrastructure: Council passed a motion to approve in principle a request by Community Fibre to install buried copper ethernet, poles and radio equipment on the Ottawa Valley Recreational Trail (OVRT) in Lanark County.
At the economic development committee meeting held earlier this month, CAO Kurt Greaves explained Community Fibre received a CENGN grant to enable them to run fibre across parts of Lanark County. The project is expected to bring improved high-speed Internet access to underserved residents in Beckwith and Drummond-North Elmsley townships as part of CENGN's "Rural Ontario Residential Broadband Program."
The project will focus on providing high-speed Internet to more than 450 homes using a 19-kilometre- access corridor to install copper ethernet along the municipal right of way that is part of the OVRT. This will be used to connect to two high-speed Internet points of presence to increase reliability and also to improve distribution using an additional 61 km of new aerial pole-mounted optical fibre.
The motion adds that OVRT partner municipalities will be notified and that public works department approval is required on the plan prior to construction. For more information, contact Kurt Greaves, CAO, at 1-888-9-LANARK, ext. 1101.
Upcoming Meetings: County Council, Wednesday, Feb. 23, 5 p.m.; Public Works, Feb. 23 (following County Council); Economic Development, Feb. 23 (following Public Works). County Council, Wednesday, March 9, 5 p.m.; Community Services, March 9 (following County Council); Corporate Services, March 9 (following Community Services). Watch for details about public access to meetings on agendas and through online notifications. For more information, contact 1-888-9- LANARK, ext. 1502. Like "LanarkCounty1" on Facebook and follow "@LanarkCounty1" on Twitter!