Lanark County Media Release - June 22, 2022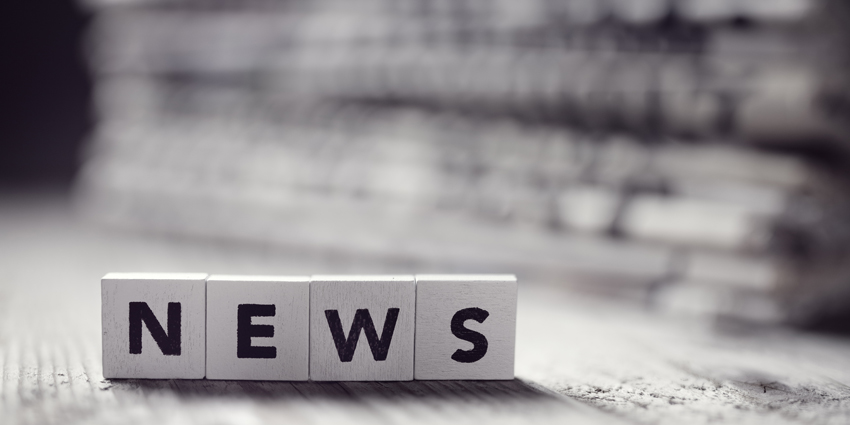 Here are the highlights from the Lanark County Council meeting held Wednesday, June 22.
First Phase of New Child Care System Underway: Council accepted information related to the Canada-Wide Early Learning and Child Care System (CWELCC) implementation and application package, as well as policies for the applications, funding guidelines, fee subsidies and workforce compensation. The county is responsible for local implementation of the new system that subsidizes child care costs. Phase 1 is taking place in 2022.
At the community services committee meeting earlier this month, Director of Social Services Emily Hollington outlined the phase 1 implementation, which focuses on the fee subsidy and workforce compensation in 2022. The new system is being phased in until 2026. For the fee subsidy, the goal is for families with children in participating licensed child care who are under age six or turning six before June 30, 2022, including those currently receiving fee subsidies, to see a fee reduction of up to 25 per cent until Dec. 31, 2022 that is retroactive to April 1. The workforce compensation funding supports Registered Early Childhood Educator staff who are low wage earners, with a goal of achieving system growth.
Hollington explained licensees must indicate their intent to participate in the new system by Sept. 1 through an application package to the county. "They will be required to work with Lanark County to ensure they are meeting provincially and locally established requirements," she said. "Parents will continue to pay current fees until their child care provider's application is approved, with rebates anticipated to begin by December. It is important for the county and licensees to process rebates as soon as possible."
The existing child care fee subsidy program will continue to be available to support lower-income families seeking child care whether they are participating in the new system or not.
As part of the first phase, staff have developed the necessary policies and application package to implement and administer the CWELCC. Approved licensees will enter into a new or amended agreement with the county. The program is 100 per cent federally and provincially funded, with no financial impact to the county. The county's 2022 allocation of $3.5 million includes amounts for fee reduction, workforce compensation and administration, and staff are to redirect any excess funds to enhance overall affordability and improvements of the child care system.
"The CWELCC system is good news for families and the community," Hollington said. "This year is a transitional year and changes to the system are expected over the coming months and years. This year serves as a starting point with the goal of increasing affordability for families and enhancing compensation for lower-income child care system employees." For more information, contact Emily Hollington, Director of Social Services, at 1-888-9-LANARK, ext. 2101.
Housing and Homelessness Report Accepted: Council has accepted the 2021 Housing and Homelessness Report following a presentation earlier this month at the community services committee.
Housing Services Manager Shawna Stone outlined the many services and activities undertaken by Lanark County. The number of people on the centralized waiting list for community housing declined slightly to 713 in 2021 from 720 in 2020. Stone indicated one-bedroom units are in greatest demand,
and the wait time is six to eight years and is highest in urban areas. Fifty-three households were housed from the list in 2021. In 2021 there were 752 units available through the Lanark County Housing Corporation, housing providers and rent supplements. Several capital projects were completed in 2021, including a new 20-unit community housing building in Carleton Place and improvements at several other properties.
Other programs in 2021 included:
Supports through the Housing Options Program (e.g., hotel/motel stays, transportation, rent, utilities, moving costs, food/gas) helped 642 people with $309,143 spent.
187 homeless households accessed service in 2021, and a consent-based by-name list was created of those experiencing homelessness in order to provide supports.
Fifty people were supported through the Backpack Program with the provision of essentials such as blankets, socks and toiletries.
After-Hours Emergency Services is provided in partnership with Victim Services for homelessness support; $10,000 contributed and 49 people helped.

Lanark County contributed $105,520 to the Mobile Crisis Response Team program with police services and Lanark County Mental Health. Mental health workers in detachments respond to mental health crises, which often includes unsafe/insecure housing and homelessness.
Three households received funds through the Emergency Minor Home Repair program, which provides a grant of up to $5,000 for eligible households for emergency repairs.
Provincial Social Services Relief Fund contributions in response to the pandemic included
$1.45 million for emergency shelter (hotel/motel stays and a COVID isolation centre), a rent bank for homelessness prevention, supported housing, and services for vulnerable populations. Phase 4 for $1.6 million is for new construction of five rent-geared-to-income housing units.
Six families were helped in the Homeownership program, which provides down-payment assistance for eligible households that are renting and looking to purchase a home.
A total of $239,000 was issued through Renovate Lanark to 27 qualified households to undertake projects to allow them to continue to reside safely in their homes.
Insulate Lanark supported five projects to improve energy efficiency.
Portable Housing Benefits allowed recipients to find accommodations that meet their specific needs and receive a rent supplement to make it more affordable.
The county funds 65 supportive housing beds with four providers.
The county distributed $353,000 to a range of housing providers under the Canada-Ontario Community Housing Initiative to repair and renew existing community housing.
There are 73 Rent Supplement units for qualifying individuals.

Rent support paid to landlords to offset high housing costs in support of low-income earners supported 43 households.
Other programs and activities include a homemakers program, tenant support services to navigate barriers, and education around National Housing Day.
"The 2021 Report comes at a time when we are more aware than ever of the work that is needed to address the housing crisis," Lanark County Warden John Fenik (Perth Mayor) states in the report. "While we have made progress in some areas, there is still more to be done. We remain committed to the goals and outcomes in the 10-Year Plan." For more information, contact Emily Hollington, Director of Social Services, at 1-888-9-LANARK, ext. 2101.
Support for Firefighter Certification Consultation: Council voted to endorse a resolution by Tay Valley Township Council that supports the Association of Municipalities of Ontario's (AMO) letter to the Solicitor General regarding concerns with draft regulations about firefighter certification.
AMO has cited concerns about the brief consultation process and called for more thorough engagement with municipalities, which are employers and funders of fire service, and a two-month extension to allow for more comprehensive review of the draft regulations. The letter notes the proposed certification is a step in the right direction, but expressed concerns about attracting and retaining volunteer firefighters and the impact of additional training measures and certification, as well as the cost and budget implications. It also noted the need for resources to successfully complete certification. AMO has not endorsed the draft regulations. For more information, contact Jasmin Ralph, Clerk, at 1-888-9-LANARK, ext. 1502.
Disconnecting from Work Policy Approved: Council has approved a Disconnecting from Work Policy that results from provincial Bill 27 (Working for Workers Act, 2021), which makes changes to the Employment Standards Act and requires employers to set a policy.
Human Resources Supervisor Sam Leroux outlined the new policy at the corporate services committee meeting earlier this month. It was circulated to all county staff and union representatives for feedback and comment. "The aim of the policy is to encourage all employees to disconnect from job duties and work-related communication when they are not scheduled to work," Leroux said. It applies to all staff, including senior management, but not to staff who are on call.
Leroux noted there is no direct financial impact related to the policy. "There may be indirect financial savings when employees practise a healthy balance of work, family and personal responsibilities, through higher employee engagement, improved job satisfaction and reduced sick time." For more information, contact Sam Leroux, Human Resources Supervisor, at 1-888-9-LANARK, ext. 1623.
AMO Nomination Endorsed: Council supported the nomination of Councillor Christa Lowry (Mississippi Mills Mayor) for director to the Association of Municipalities of Ontario (AMO) Board of Directors Rural Caucus for the 2022-24 term. If elected, participation costs are be paid by the county.
AMO is a municipal government association representing Ontario's 444 municipalities and works to achieve shared goals and unite on common challenges. It strives to provide municipalities with tools to succeed through policy development, cost-saving programs, conferences and training. Lowry has served on the Rural Caucus for one term. For more information, contact Jasmin Ralph, Clerk, at 1- 888-9-LANARK, ext. 1502.
Upcoming Meetings: Please note there are no regular meetings in July. County Council, Wednesday, Aug. 10, 5 p.m.; Community Services, Aug. 10 (following County Council); Corporate Services, Aug. 10 (following Community Services). County Council, Wednesday, Aug. 24, 5 p.m.; Public Works, Aug. 24 (following County Council); Economic Development, Aug. 24 (following Public Works). Watch for details about public access to meetings on agendas and through online notifications. For more information, contact 1-888-9-LANARK, ext. 1502. Like "LanarkCounty1" on Facebook and follow "@LanarkCounty1" on Twitter!
– 30 –