Lanark County Media Release - Lanark County Harvest Festival: August 10, 2022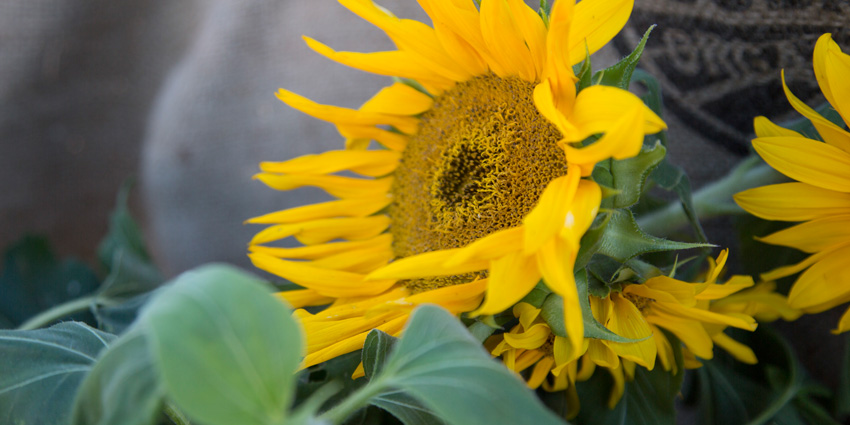 Celebrate Food at Lanark County's Harvest Festival
Want to get fresh with a local farmer? The annual Lanark County Harvest Festival will give everyone a chance to do just that!
This outdoor event, slated for Sunday, September 11 at Beckwith Park (1319, 9th Line, Beckwith), will celebrate the county's bounty of the harvest featuring local producers, food seminars, cooking demonstrations, children's activities, local musicians, historical displays and more. This year, we feature our partnering Township of Lanark Highlands by showcasing its people, products and projects.
"Throughout the pandemic our local farmers never stopped working. The Lanark County Harvest Festival is a great way to experience the amazing agricultural products our farmers produce. It is also a great opportunity to celebrate the success of our farmers and thank them for their continuing hard work," notes Warden John Fenik.
The festival will run from 11 a.m. to 4 p.m. and is a collaboration of the Township of Beckwith, the Township of Lanark Highlands and Lanark County.
The program includes cooking demonstrations featuring local chefs who will provide visitors with the experience of learning how local foods can be transformed into masterful meals.
Renowned for their country harmony, the "Bowes Brothers" are returning as the musical entertainment; and children's activities (weather permitting) such as a petting zoo, climbing wall and a giant air bounce can be expected.
The event provides a perfect opportunity for local producers to connect with visitors and residents. The benefits of local food have brought attention to Lanark County as a food destination. This festival is a good time for visitors to celebrate the harvest by sharing food, stories and laughter.
"Beckwith Township is pleased to be the host municipality for the Lanark County Harvest Festival," says Richard Kidd, Beckwith Reeve. "Our staff has been working very hard with partners to ensure the event is a huge success. It is a tribute to our agricultural past and future."
This annual event supports local businesses, farmers' markets, and the development of new business networks for the county's agricultural producers. "We hope to continue to create employment, build on the customer base for our farmers and encourage lots of visitors to come to Lanark County," states festival founder Bill Dobson, Montague Reeve.
There are still spaces for vendors. To register, contact admin@twp.beckwith.on.ca. For farmer profiles, follow our Facebook page @ Lanark County Harvest Festival. For general information, visit www.harvestfestival.ca , or call 1-888-4-LANARK.
– 30 –
For more information, contact:
Joanne Plontz, Tourism & Corporate Relations Coordinator
Lanark County
613-267-4200