Media Release - April 26, 2023 Council Meeting Highlights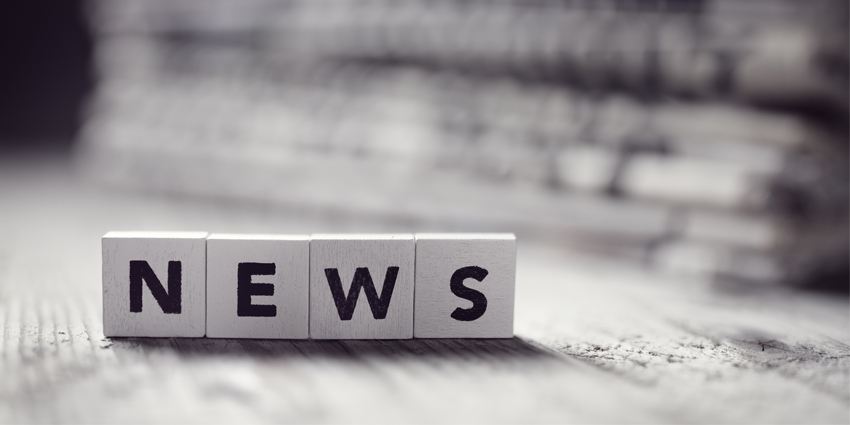 For immediate release
April 26, 2023
Here are the highlights from the Lanark County Council meeting held April 26, 2023.
Revised Homelessness Prevention Program Investment Plan Approved: Council has approved a revision to the 2023-24 Homelessness Prevention Program (HPP) Investment Plan that was approved March 22.
Community Support Services Manager Brooke Coutts explained the Ministry of Municipal Affairs and Housing announced new funding allocations for HPP following the release of the provincial budget on March 24. An additional $990,100 has been allocated to Lanark County. There are four operating service categories for the funds, as well as a 5 percent administration cost component. The new allocations are as follows:
$100,000 for emergency shelter solutions, including hotel stays and after-hours support services provided by Victim Services.
$1.05 million for supportive housing, including supportive living accommodations and funded spaces with four for-profit providers, as well as a new social services caseworker position for the Homelessness Response Team complement to focus on life skills development and daily living support for people struggling to maintain their housing.
$619,200 for community outreach and support services, by-name list activities, an educational event on ending homelessness, and an expression of interest to community partners for a homelessness outreach worker, a youth homelessness outreach worker and a hoarding program.
$600,000 for housing assistance, including short-term/emergency assistance for rent and utilities arrears or deposits, moving costs and emergency repairs. It also includes rent supplements for chronically homeless individuals and an increase in Housing Assistance Program funds.
The program is 100 per cent provincially funded. For more information, contact Emily Hollington, Director of Social Services, at 1-888-9-LANARK, ext. 2101.
Council Sets 2023 Taxation Policies: Council has passed by-laws related to 2023 taxation policy, including tax ratios and levy apportionment to local municipalities. It also refunds the county's portion of landfill taxation to the local municipality and adopts provisions to reduce the number of capped properties in the county.
County CAO Kurt Greaves explained the two areas of tax policy determined by council: the levy, which is established by the budget, and tax ratios, which spread the burden between the different property classes and sets the apportionment between municipalities. "The ratios are similar to the prior year because the province has kept reassessment on hold," he explained.
Council passed the 2023 budget in February with a levy of $40.9 million and a net tax increase of 2.15 per cent, which is collected through the towns and townships, along with the education tax.
The current value assessment is based on 2016 values. The residential property class makes up 85.6 per cents of the taxes paid in Lanark County and has an assessed value of almost $9 billion. Total assessment of all classes is $10.1 billion. For more information, contact Kurt Greaves, County CAO, at 1-888-9-LANARK, ext. 1101.
Blakeney Bridge Update Received: Council has directed staff to proceed with replacing Blakeney Bridge with a two-lane modular panel bridge with an option of Mississippi Mills adding a cantilevered pedestrian crossing, with or without a picket railing, in future.
In January, council approved the replacement to take place in 2024 and asked for a request for proposals (RFP) to be issued for design alternative report. The update from Jewell Engineering was provided by Public Works Manager Sean Derouin at the committee meeting last month. The report included four different span arrangements, as well as three pedestrian crossing scenarios.
Next steps include RFPs for the detailed design of the replacement bridge for the supply of the bridge, as well as proceeding with the environmental assessment process, including hosting a second public information centre to update the public on the chosen option. For more information, contact Sean Derouin, Public Works Manager, at 1-888-9-LANARK, ext. 3194.
Rural Economic Development Application Supported: Council has passed a motion to support a Rural Economic Development (RED) application to develop and implement a workforce attraction strategy campaign for newcomer settlement to the county. This would include, in partnership with Valley Heartland Community Futures Development Corporation and Renfrew County, the hiring of an Immigration Settlement Coordinator on a three-year contract.
At the economic development committee meeting late last month, CAO Kurt Greaves explained the application aims to help businesses and industries in Lanark County that are experiencing workforce shortages, particularly in health care, manufacturing and skilled trades. The pilot project would work to attract and retain top talent. "Lanark County's population is aging and the region is experiencing demographic changes," he said. "This pilot project can help to attract younger individuals and families to the area, which can help to sustain the local economy and support social cohesion."
The coordinator position would be shared with Renfrew County and would work on recruitment strategies and providing information and support to newcomers while working with local businesses to understand staffing needs and identify job opportunities that are a good match for newcomers. It would also involve training economic development stakeholders on settlement services and best practices for working with newcomers, as well as developing workforce attraction marketing materials and on-demand training and supports around diversity, equity and inclusion (DEI).
The project application is for $417,000 over three years. If successful, Lanark County's cash contribution is $88,000 with $36,000 in 2023 that would come from reserves and the rest budgeted in future years. For more information, contact Kurt Greaves, CAO, at 1-888-9-LANARK, ext. 1101.
Lanark Transportation Overview Presented: Council accepted an overview report from Lanark Transportation Association (LTA) Executive Director Marilyn Bird as part of a presentation to the economic development committee late last month.
LTA is a community-based accessible, personal transportation service that connects people to community supports and services such as medical appointments, day programs, counselling, social services, food programs, job interviews, court and pre-employment training. It is a member of the Canadian Urban Transit Association and provided more than 11,000 trips to 772 registered users in 2021. Of those, 730 trips required a wheelchair accessible van. About three-quarters of the trips originate from clients in Perth, Smiths Falls and Carleton Place.
Bird explained the program is funded through fare recovery, grants from Lanark County and Smiths Falls, and provincial gas tax funds. There has also been provincial and federal COVID-related funding. "The amount of gas tax money received is dependent upon the population of Lanark County and the Town of Smiths Falls, the number of kilometres travelled and the number of passengers carried."
LTA charges $110 for a return trip to Ottawa which, Bird said, is three to four times less than private services. "If a client is registered with Ontario Works or Ontario Disability Support Program, the cost of the trip is directly invoiced to their agency." She noted subsidies are also available depending on a person's income.
LTA has several partnerships with local agencies to provide transportation, such as Lanark County Mental Health, The Table, Lanark County Interval House, Youth Action Kommittee, Algonquin Employment Services and the Tay Valley Cross Country Ski Club. It provides three types of service: for individuals, for agencies (e.g. related to a program) and Ride the LT, which is a modified fixed-route pilot project in Lanark Highlands and Carleton Place, and soon to be launched in Perth and Mississippi Mills. Learn more about the services at www.lanarktransportation.com.
For more information, contact Jasmin Ralph, Clerk, at 1-888-9-LANARK, ext. 1502.
Valley Heartland Details Regional Economic Development: As part of ongoing orientation, council accepted a report on Valley Heartland's regional economic development activities presented by Amber Coville, Business and Development Program Officer, at the economic development committee meeting last month.
Valley Heartland Community Futures Development Corporation has a service agreement to provide regional economic development strategies and programming within Lanark County. "We serve as the initial point of contact for investors and developers interest in the county, providing assistance for site selection and relocation," Coville explained. Their role is also to facilitate Regional Economic Development Alliance meetings, conduct ongoing planning and business retention and expansion (BR+E) activities, and maintaining online content, including the EcDev website, calendar, an available land and building directory, podcasts and social media.
Coville explained Valley Heartland is action based and uses a relationship-first investment attraction approach. "We communicate with local stakeholders for valuable insights into local priorities, opportunities, available buildings and other factors," she said. They work to generate leads and prioritize promising prospects, make connections, provide relevant information about the county and conduct follow-up.
Past projects have included the county wide BR+E project, workforce roundtables, the Invest Lanark County brand and new website, a new EcDev Action Plan and the Digital Service Squad. Current and developing projects include the Red Tape Reduction virtual forum, Starring Lanark County Project (related to film and television production), #NoFoodWasted Lanark County Challenge, How the County Buys webinar, County Funders Forum and the Municipal Council EcDev Workshop.
For more information, contact Jasmin Ralph, Clerk, at 1-888-9-LANARK, ext. 1502.
Age-Friendly Community Info Presented: Council accepted a report on creating an Age-Friendly Community following a presentation by Tay Valley Township Planner Noelle Reeve at the economic development committee meeting last month.
Reeve explained the township began the initiative after considering the demographics, with Tay Valley showing 1.64 times the provincial average of people above 55 years of age in the 2021 census. "The township recognizes that its population is aging and wants to plan for the challenges and opportunities this demographic represents."
Reeve noted the challenges seniors face in Tay Valley and other rural municipalities, including a large geography with no public transit, no commercial centre, incomplete Internet coverage and a lack of specialized services to assist seniors.
The township received an Age-Friendly Communities Planning Grant form the Ontario Seniors Secretariat in 2015 to begin planning for an age-friendly community and adopted a plan in 2017 called "Creating Rural Foundations for Elder Independence in Tay Valley Township: Age-Friendly Community Planning." It received an Inclusive Communities Grant in 2020 to implement three aspects of their plan: cohousing, communication and inclusion.
Reeve said consultations with residents found concerns around a lack of alternative housing arrangements in the township (such as cohousing), a lack of transportation options and gaps in community gathering spaces and access to them. Many suggested improvements were provided around safety, accessible services, transportation, respite and palliative care, increased opportunities for education and employment, and recreation.
Reeve outlined four ownership options for cohousing: co-ownership, co-op, condominium and shared ownership (owning a unit and sharing ownership of a "common house"). The township began working on the cohousing, communication and inclusion timelines, with a plan accepted by its council in January. This includes looking at housing options in the current zoning by-law, such as additional residential units and tiny homes, single lot cohousing (with six dwellings maximum per lot) and cluster lot cohousing. A draft by-law on cohousing zoning is slated to be presented this spring.
They are working with Ontario 211 on the communication piece, as well as a seniors' directory on the township website and other communication items. The inclusion piece includes working with partners to seek relevant funding for transit solutions, consider accessible transportation services between rural and urban destinations and using an age-friendly engagement protocol checklist.
For more information, contact Jasmin Ralph, Clerk, at 1-888-9-LANARK, ext. 1502
Upcoming Meetings: County Council, Wednesday, May 10, 5 p.m.; Community Services, May 10 (following County Council); Corporate Services, May 10 (following Community Services). County Council, Wednesday, May 24, 5 p.m.; Public Works, May 24 (following County Council); Economic Development, May 24 (following Public Works). Watch for details about public access to meetings on agendas and through online notifications. For more information, contact 1-888-9-LANARK, ext. 1502. Like "LanarkCounty1" on Facebook and follow "@LanarkCounty1" on Twitter!
-30-