Media Release - May 10, 2023 Council Meeting Highlights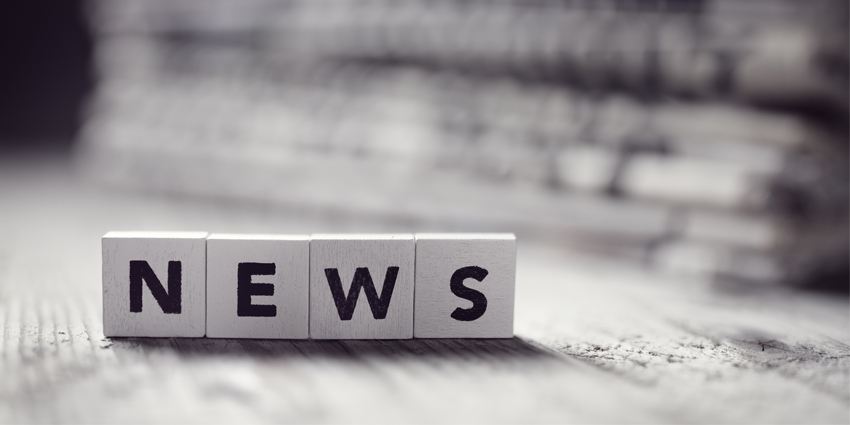 For immediate release
May 10, 2023
Here are the highlights from the Lanark County Council meeting held May 10, 2023.
Council Supports Steps to Replace Andrewsville Bridge: Council passed a motion directing staff to move forward with a Municipal Class Environmental Assessment process for the replacement of the Andrewsville Bridge and to bring forward information at a subsequent meeting, all contingent on the United Counties of Leeds and Grenville (UCLG) agreeing to pay half of all costs associated with replacement activities.
The long-debated bridge is more than 100 years old and crosses the Rideau River at Andrewsville in Montague Township. Lanark County and UCLG share jurisdiction for the bridge.
The motion follows a presentation by Public Works Manager Sean Derouin at the public works meeting last month, where delegations were on hand to speak in favour of replacing the bridge. Derouin explained Jewell Engineering began an EA assessment in April 2022 to help decide the future of the bridge, and results showed converting it to a pedestrian-only crossing achieved the highest score. The EA process had been proceeding with that as the preferred option.
Derouin added the spring inspection of the bridge showed significant flow penetrating the base of the causeway, which was a concern for potential erosion and failure. Both counties agreed to recommend the bridge stay closed until the causeway is assessed by a geotechnical engineer. The bridge has been closed to all traffic each winter since 2018 to reduce further corrosion from de-icing materials and was originally slated to reopen March 31. A geotechnical assessment will be required for any option with the bridge except for removing it. Council approved keeping the bridge closed until the geotechnical assessment is completed. For more information, contact Sean Derouin, Public Works Manager, at 1-888-9-LANARK, ext. 3194.
Council Sets Targets and Outlines Climate Action Plans: Council has set corporate and community greenhouse gas (GHG) emission targets, adopted climate action tables and approved planned climate actions for 2023.
Following presentations by Elizabeth Gallant, Climate Environmental Coordinator, at a special public works committee meeting last month, council set its corporate GHG emission reduction targets (for county assets) to 25 per cent below 2019 levels by 2030 and 80 per cent below 2019 by 2050. The community GHG emission reduction targets were set at 10 per cent below 2019 by 2030 and 80 per cent below 2019 by 2050. Setting targets is one of the milestones in the Partners for Climate Protection (PCP) Climate Action Plan. The targets will be reassessed every five years based on progress and new actions.
Gallant explained the corporate target reflects the addition of Lanark County Housing Corporation to the corporate emissions inventory. Funding for building retrofits requires achieving at least 25 per cent reductions in energy use. As a result, the county increased its previous target from 20 to 25 percent reduction in GHG. She noted the community targets are more difficult as the County has less control over community GHG emissions. The mid-and long-term community targets were set with assistance from Greenscale consultants.
The approved Corporate and Community Climate Action Tables were created and reviewed by county staff, the Climate Action Committee and Greenscale, which has been working with local municipalities. The tables include 24 corporate goals and 21 community goals, and they are organized using guiding principles with details on potential benefits, funding sources, persons or departments responsible along with potential partners, potential timeframes and expected GHG reduction.
Eight new goals were added to the corporate table to reflect the addition of the Lanark County Housing Corporation. Gallant noted EnviroCentre (Ottawa) has submitted two project proposals to provide "retrofit accelerator" services for social housing providers in eastern Ontario and is awaiting approval. The community climate action table added a new guiding principle around collaborating with community stakeholders and added seven new goals to fill in gaps and increase likelihood of reaching emission targets.
"The updated corporate and community climate action tables communicate the Climate Action Plan's focus more clearly and make it easier for the county and local municipalities to take effective climate action," Gallant said. Learn more about the goals in the tables here: https://www.lanarkcounty.ca/en/environmental-initiatives/climate.aspx
The budget for climate actions in 2023 is $200,000. Approximately $20,000 has been spent on climate action plan consulting services with Greenscale. Remaining planned expenses include:
1 Million Trees Program ($12,000)
Alternative Land Use Services (ALUS) Lanark funding for wetland creation/restoration projects on marginal farmland ($5,000)
Municipal electric vehicle/organic waste fund - to support purchase of electric vehicles, public charging stations and/or organic waste initiatives ($80,000)
Education campaigns on local climate initiatives, available funding and incentives, etc. ($10,000)
Building training bursary to help cover some costs of training to promote green, energy efficiency and net zero homes training ($10,000)
Builder workshop to educate existing certificates, training and resources and the advantage of building green ($5,000)
Lanark County Housing Corporation audits to identify the most cost-effective opportunities to reduce GHG and energy costs ($18,000)
The remaining $40,000 will be set aside for additional opportunities. For more information, contact Elizabeth Gallant, Climate Environmental Coordinator, at 1-888-9-LANARK, ext. 3114.
Harvest Festival to Highlight County Activities: In lieu of a featured local municipality this year, council has approved featuring "Lanark County Highlights" instead as part of the annual Lanark County Harvest Festival.
The festival began in 2013 to celebrate local producers, with a mandate to highlight local agriculture, food production and innovation and increase awareness of small-scale food production and tourism. It is hosted in September at the Beckwith Recreation Complex and highlights a different local municipality each year.
The county will work with all local municipalities this year to promote events and highlights, and will include its climate and environmental activities. For more information, contact Jasmin Ralph, Clerk, at 1-888-9-LANARK, ext. 1502.
Council Proclaims Paramedic Services Week: Warden Peter McLaren (Lanark Highlands Reeve) has proclaimed the week of May 21 to 27, 2023 as Paramedic Services Week in Lanark County and encourages all citizens to learn more about the role of paramedics in the health system.
"Lanark County recognizes the importance of paramedics in Lanark County," he said. "The foal of this week is to raise community awareness and appreciation of the services provided by paramedics and to recognize the skills and quality care they render are an integral part of the health care system."
In a report to council, Lanark County Paramedic Services (LCPS) Chief Travis Mellema said the majority of paramedics with LCPS are residents of the county. "They are the neighbours, friends and family of those who rely on the professional, efficient response that is called upon, time and again," he said. "The lifesaving skills delivered by the paramedics, usually the first responder in the time of need, have a direct impact on the patient's steps to recovery. Paramedics take great pride in the ability to provide health care services to the public that Lanark County represents."
For more information, contact Jasmin Ralph, Clerk, at 1-888-9-LANARK, ext. 1502.
Council Declares June "Pride Month": Warden Peter McLaren (Lanark Highlands Reeve) and County Council have declared June to be PRIDE Month in Lanark County.
The proclamation states Lanark County supports the rights of every citizen to experience equality and freedom from discrimination regardless of race, national or ethnic origin, colour, religion, age, sex, sexual orientation, gender identity or expression, marital status, genetic characteristics or disability.
"Lanark County accepts and welcomes people of diverse backgrounds and believes a diverse population leads to a more vibrant community," McLaren stated. "The Two-Spirit, Lesbian, Gay, Bisexual, Transgender, Queer, Intersex, Asexual and + (2SLGBTQIA+) communities contribute to the cultural, civic and economic successes of Lanark County."
The proclamation further acknowledges the need for education and awareness in order to end discrimination and prejudice. "To acknowledge the efforts to bring awareness to the continuing evolution of the 2SLGBTQIA+ Pride movement, Lanark County will display the Progress Pride Flag, representing light, healing, sun, calmness, art and spirit, in front of the county headquarters for the month of June," McLaren said. "I encourage residents to reflect on the ongoing struggle for equality members of the 2SLGBTQIA+ community face and to celebrate their contributions that enhance our county."
For more information, contact Jasmin Ralph, Clerk, at 1-888-9-LANARK, ext. 1502.
Upcoming Meetings: County Council, Wednesday May 24, 5 p.m.; Public Works, May 24 (following County Council); Economic Development, May 24 (following Public Works). County Council, Wednesday June 7, 5 p.m.; Community Services, June 7 (following County Council); Corporate Services, June 7 (following Community Services). Watch for details about public access to meetings on agendas and through online notifications. For more information, contact 1-888-9-LANARK, ext. 1502. Like "LanarkCounty1" on Facebook and follow "@LanarkCounty1" on Twitter!
-30-