County Council Media Release - May 12 2021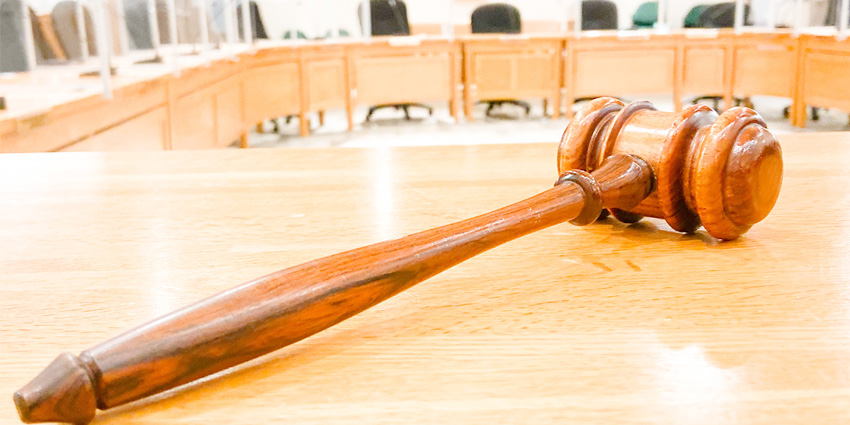 Here are the highlights from the regular Lanark County Council meeting held Wednesday, May 12.
"Connect Lanark" Broadband Program Created: Council has authorized the creation of the "Connect Lanark" program, which is designed to help low-income families to achieve broadband Internet installation.
This follows a presentation by County CAO Kurt Greaves at the economic development committee meeting last month. The program is part of the 2021 budget for broadband initiatives and is in keeping with one of council's priorities for this term: cell and Internet expansion. It is expected to help Internet Service Providers to build economies of scale by adding additional customers, allowing them to accelerate expansion.
Criteria mirrors existing county programs regarding household income and maximum asset value of liquid assets. There will be a one-page application completed with Ontario Works staff. Eligible households would receive up to $2,000 (one time only), which will be issued directly to the Internet Service Provider. The program is to be administered by Lanark County Social Services and people can call 613-267-4200 x 2140 to apply.
For 2021 there is $125,000 budgeted. Greaves indicated he would come back to council with additional requests if the need is shown to exceed expectations.
"The repeated stay-at-home orders, school closures and need for working from home have made high-speed Internet more essential than ever," Greaves said. "By improving access to high-speed Internet, Lanark County is helping families with education, employment, healthcare access and entertainment. This program is designed to provide a needed hand-up to families who need high-speed Internet for essential daily living."
"This is an important, progressive step forward in an ongoing effort to improve quality of life for the residents of Lanark County," Warden Christa Lowry (Mississippi Mills Mayor) said. "Having the infrastructure in place for high-speed Internet is only effective if people can actually afford it. A program like this will help to make this critical resource attainable for many families and citizens."
For more information, contact Kurt Greaves, CAO, at 1-888-9-LANARK, ext. 1101.
Council Endorses Destination Bike Application: Council has asked the Clerk to draft a letter of endorsement for Destination Bike on behalf of Lanark County Council to promote bicycle-friendly communities in Lanark County.
Information received from Mississippi Mills Bicycle Month representatives at the economic development committee meeting last month highlights the municipality's efforts to move from a bronze Bicycle Friendly Community designation to silver, which would make it the first in the region. The program was launched by the Share the Road Cycling Coalition in Canada in 2010. The Canadian Automobile Association (CAA) is the primary sponsor, and in 2016 Mississippi Mills was the first small rural community to be awarded the bronze certification in Ontario.
Since receiving the designation, Mississippi Mills has undertaken numerous initiatives to increase and promote cycling safety, such as workshops, designated bicycle lanes, promotional events such as the "Warden's Slow Roll" on the Ottawa Valley Recreational Trail, intergenerational bicycle programs and Bicycle Month each June. Cycle tourism and economic development has been enhanced, with four provincial tourist routes through the municipality that are highlighted in the Ontario by Bike publication. Bicycle infrastructure has been increased with assistance by the county and bike associations, including lanes, trails and bike racks. Both Mississippi Mills and Lanark County have Active Transportation Plans that support cycle infrastructure, safety, planning and education.
"Supporting this application helps to demonstrate the commitment Lanark County has made to enhance active transportation," said Warden Christa Lowry (Mississippi Mills Mayor). "The benefits of supporting such initiatives are tremendous in terms of economic development and health and well-being in our communities, and we commend Mississippi Mills Bicycle Month for taking the lead on so many initiatives to make Lanark County more bicycle friendly."
For more information, contact Leslie Drynan, Clerk/Deputy CAO, at 1-888-9-LANARK, ext. 1502.
Sign By-Law Regulating Advertising Accepted: Council has approved an updated policy and by-law to regulate advertising signs and devices in the county right-of-way and on private property adjacent to county roads. The new by-law replaces a previous version.
At the committee meeting last month, Director of Public Works Terry McCann explained the policy was updated following numerous complaints received from the public and councillors about the proliferation of advertising signs along county roadways. "Excessive signs are a distraction for the travelling public and sight lines were being affected at some access points to county roads."
The new policy and by-law make stipulations about prohibited signs, permits required, size allowance, location of signs, number of signs allowed per business and restricted areas. It includes categories such as real estate, businesses, election signs, billboards/field advertising signs, temporary signs, information signs and digital signs.
McCann said the existing and proposed by-law and policy were circulated to local municipalities for comment in the winter. The new versions will be easier to administer and regulate. Mississippi Mills and Perth will administer their own sign by-law on urban roads. Information can be found on the county's website at https://www.lanarkcounty.ca/en/roads-trails-and-transit/place-a-sign-on-or-adjacent-to-a-county-road-permit.aspx.
For more information, contact Terry McCann, Director of Public Works, at 1-888-9-LANARK, ext. 3190.
Upcoming Meetings: County Council, Wednesday, May 26, 5 p.m.; Public Works, May 26 (following County Council); Economic Development, May 26 (following Public Works). County Council, Wednesday, June 9, 5 p.m.; Community Services, June 9 (following County Council); Corporate Services, June 9 (following Community Services). Watch for details about public access to meetings on agendas and through online notifications. For more information, contact 1-888-9-LANARK, ext. 1502. Like "LanarkCounty1" on Facebook and follow "@LanarkCounty1" on Twitter!