Lanark County Media Release - OVRT Trail Resurfacing: June 15, 2022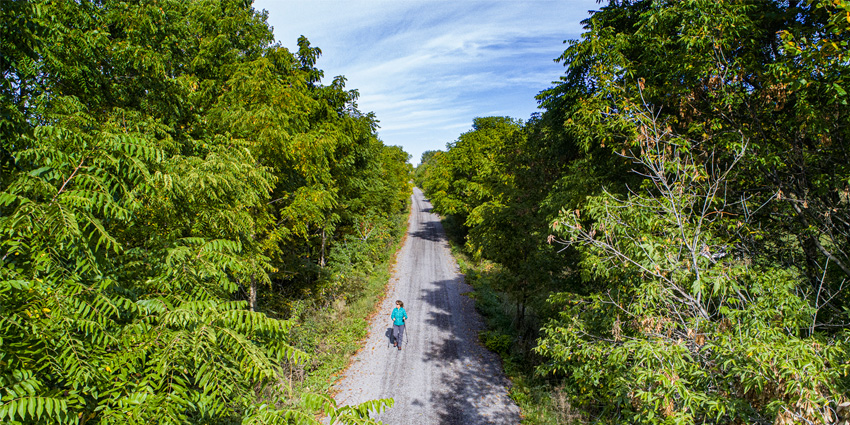 Sections of OVRT to be closed for resurfacing next week
Sections of the Ottawa Valley Recreation Trail (OVRT) will be closed intermittently between June 20 and 24 to allow for resurfacing work.
Public Works Manager Sean Derouin explained Lanark County has retained Arnott Brothers Construction to add new stone dust to the trail surface south of Carleton Place, from the 8th Line Beckwith to the 10th Line Beckwith, and south of Almonte, from Smart Street to County Road 29 South.
"This is part of ongoing trail improvements," he said. "We are adding more stone dust to the top and then grading and compacting as these sections have ruts throughout. We are doing this to prepare for the application of calcium chloride as well for dust control."
Sections of the trail will be closed between concession roads to accommodate the work throughout the week.
The OVRT stretches from Sturgess Road (in Montague Township just north of Smiths Falls) to Arnprior and beyond is part of the former CP Rail line. It is a transportation corridor for pedestrians, cyclists, four-wheelers and snowmobilers. In Lanark County, this multi-purpose, year-round trail connects Carleton Place, Almonte and Pakenham. Learn more at https://www.lanarkcounty.ca/en/roads-trails-and-transit/recreational-trails.aspx.
– 30 –
See map of resurfacing section below.
For more information, contact:
Terry McCann
Director of Public Works
County of Lanark
1-888-9-LANARK, ext. 3194