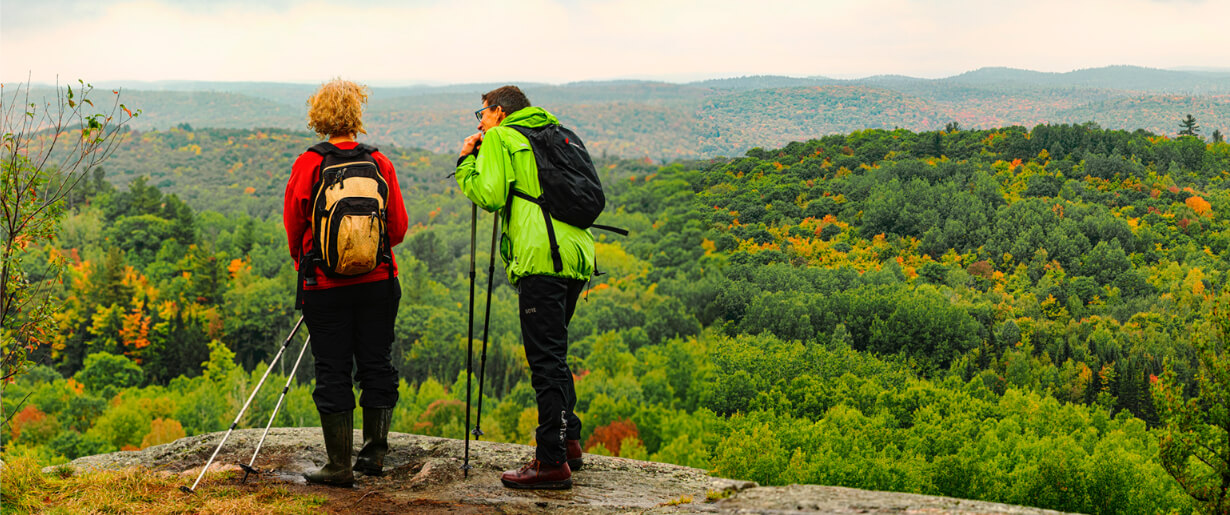 Lanark County's long-term vegetation goal is to establish diverse roadsides with abundant pollinator habitat. We restore our roadsides by controlling invasive plants, planting or seeding disturbed soil, and by participating in new projects aimed at improving pollinator habitat.
Roadside seeding and planting
Invasive plants and noxious weeds can quickly exploit exposed or disturbed soils. By planting and seeding, we fill the space with desirable vegetation before the weeds can establish themselves. Following construction, we hydroseed bare soil with an improved hydroseeding mix, which includes plants for pollinators. We also restore roadside sites with pollinator habitat using a native seed mix that includes 22 different species of Ontario native grasses and wildflowers.
NAPPC pollinators roadside managers award
In 2019, Lanark County was the very first in Canada to receive the Pollinator Roadside Managers Award for Counties from the North American Pollinator Protection Campaign (NAPPC). The award was in recognition of Lanark County's efforts to implement an integrated vegetation management plan for invasive plants like wild parsnip with long-term goals for pollinators.
Monarch habitat on rights-of-ways
The Canadian Wildlife Federation (CWF) has partnered with Lanark County on a Monarch butterfly recovery project in eastern Ontario. Thanks to funding from the Ontario Trillium Foundation, the project will create pollinator habitat corridors on rights-of-ways as a model for other areas of the province and country. Our role will be to share our lessons learned with other municipalities on how they can improve pollinator habitat along roadsides.
Our partnership with CWF started with a pilot project in 2019 to test whether the creation of native meadows along roadsides and rights-of-way could:
successfully control wild parsnip;
restore Monarch butterfly habitat; and
reduce management costs.
This pilot project provides us with lessons we can apply to our roadside restoration work.
Adopt-a-bridge
Volunteers are needed for the new Adopt-A-Bridge initiative. Groups of volunteers can help improve a bridge or culvert by:
collecting litter;
managing invasive plant and noxious weeds; and
restoring native pollinator habitat with seeds and plants.
Groups interested in the initiative can email roads@lanarkcounty.ca or contact 613-267-1353 for more information about available bridges for adoption.