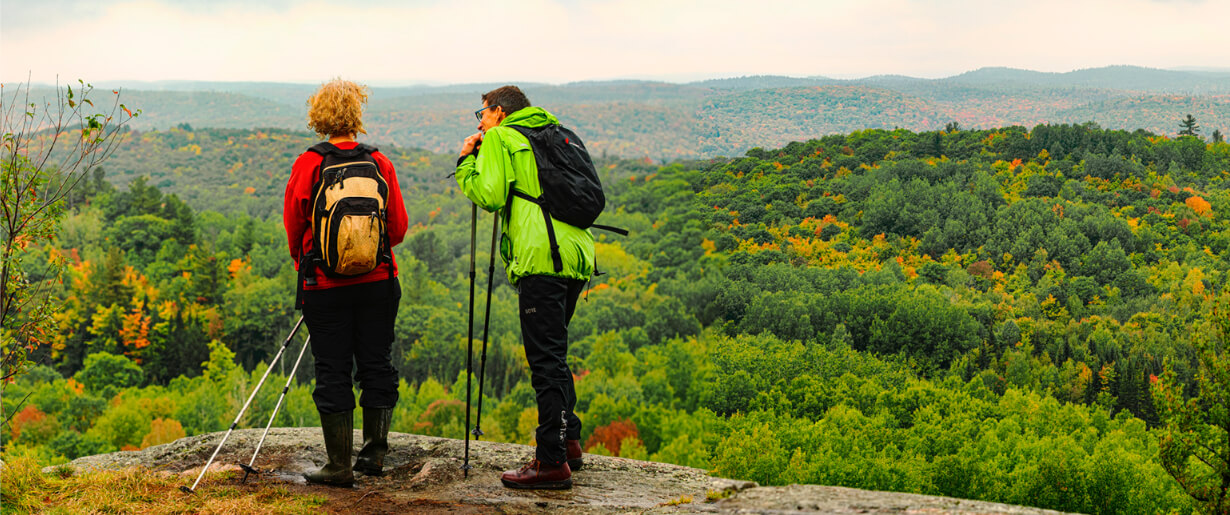 If you would like a copy of a specific news release posted before December 2020, please contact info@lanarkcounty.ca.
Posted on Monday, November 21, 2022 12:16 PM
For immediate release November 21, 2022
Lanark County launches Yes In My Back Yard Awareness Week
The week of Nov. 21 to 25 is Yes In My Back Yard (YIMBY) Awareness Week in Lanark County, which ties in with National Housing Day on Nov. 22.
YIMBY is the opposite of NIMBY (Not In My Back Yard) and aims to reduce resistance in neighbourhoods to new and varied housing development to encourage a range of choices, have a greater understanding of the social and economic benefits to diversified communities,...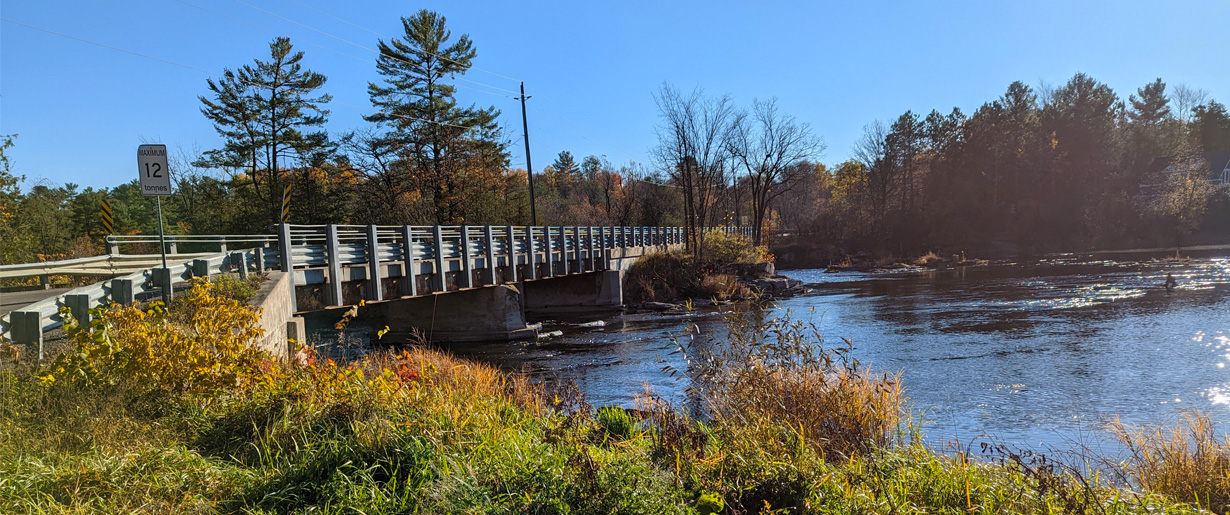 Posted on Friday, November 18, 2022 03:49 PM
For immediate release Nov. 18, 2022
Blakeney Bridge to reopen ahead of schedule
Blakeney Bridge in Mississippi Mills is scheduled to reopen on Nov. 22, several days ahead of schedule.
The bridge closed on Nov. 14 for a two-week period in order to complete repairs required to restore its load capacity. The bridge consists of three structures crossing the Mississippi River between Almonte and Pakenham and is located on Blakeney Road just west of Blakeney.
"All structural steel repairs and concrete...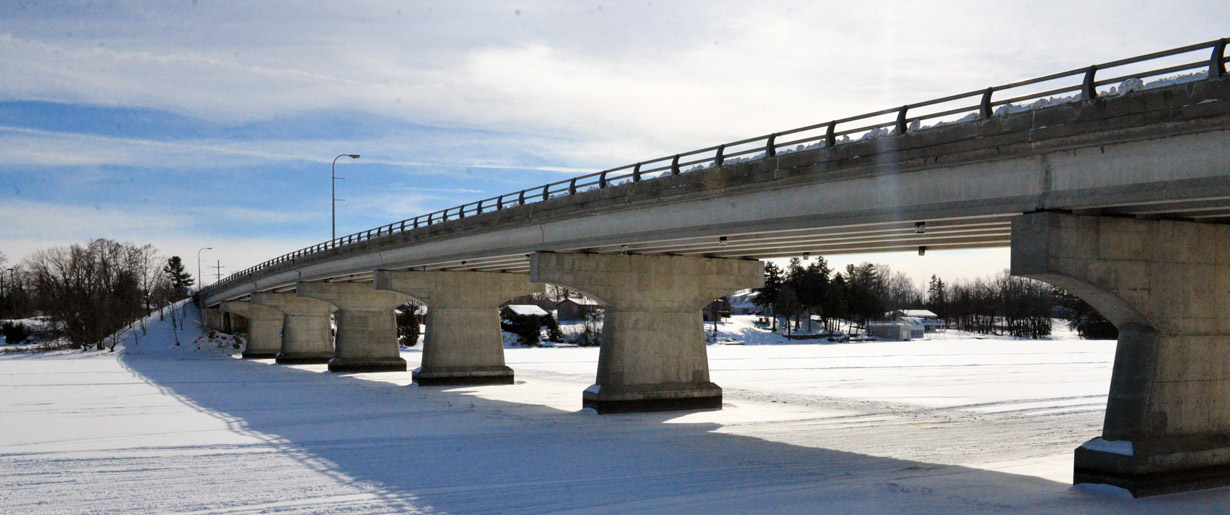 Posted on Thursday, November 17, 2022 10:29 AM
Second Rideau Ferry Bridge closure set for Nov. 24
A second closure date for Rideau Ferry Bridge has been scheduled for Thursday, Nov. 24 from 8 a.m. to 5 p.m. as contractors prepare for the winter shutdown and the reopening of the north lane.
Dalcon Constructors Limited, which has been contracted by Lanark County and the United Counties of Leeds & Grenville, who jointly own the bridge, is replacing bearings at each end of the bridge and installing expansion joints before the bridge can...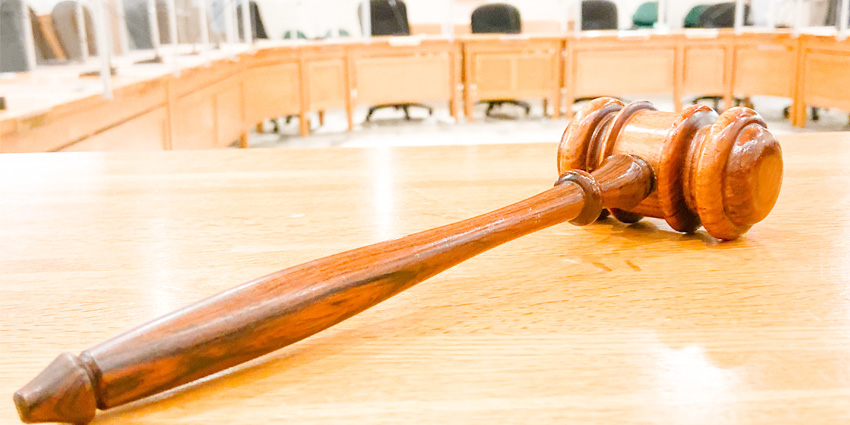 Posted on Monday, November 14, 2022 09:54 AM
For immediate release Nov. 9, 2022
Here are the highlights from the Lanark County Council meeting held Nov. 9, 2022.
Blakeney Bridge Remedial Work To Begin: Council passed a motion approving an expenditure of about $41,000 for repairs to the Blakeney Bridge in Mississippi Mills in an effort to prevent a load restriction. The remedial work is scheduled to begin on Monday, Nov. 14, and the bridge will be closed for two weeks to accommodate the repairs.
As a precaution, council also authorized...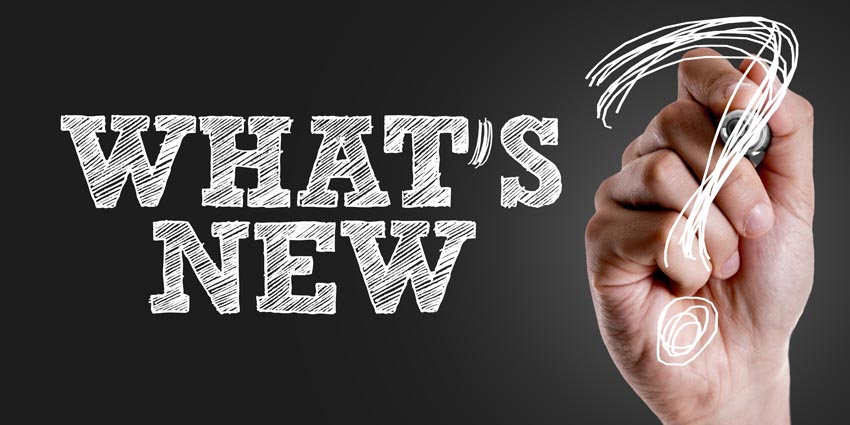 Posted on Thursday, November 10, 2022 03:56 PM
For immediate release Nov. 8, 2022
Innovative stewardship program comes to Lanark County
A new and innovative community-developed and farmer-delivered program has formed in Lanark County and plans to share the results of its current agriculture stewardship projects in an official launch next year.
The Lanark chapter of ALUS — originally an acronym for Alternative Land Use Services — formed in January 2022. ALUS is a charitable organization with a program that produces, enhances and maintains...